Flashback! Aaron Rodgers Wins 2015 "Celebrity Jeopardy!"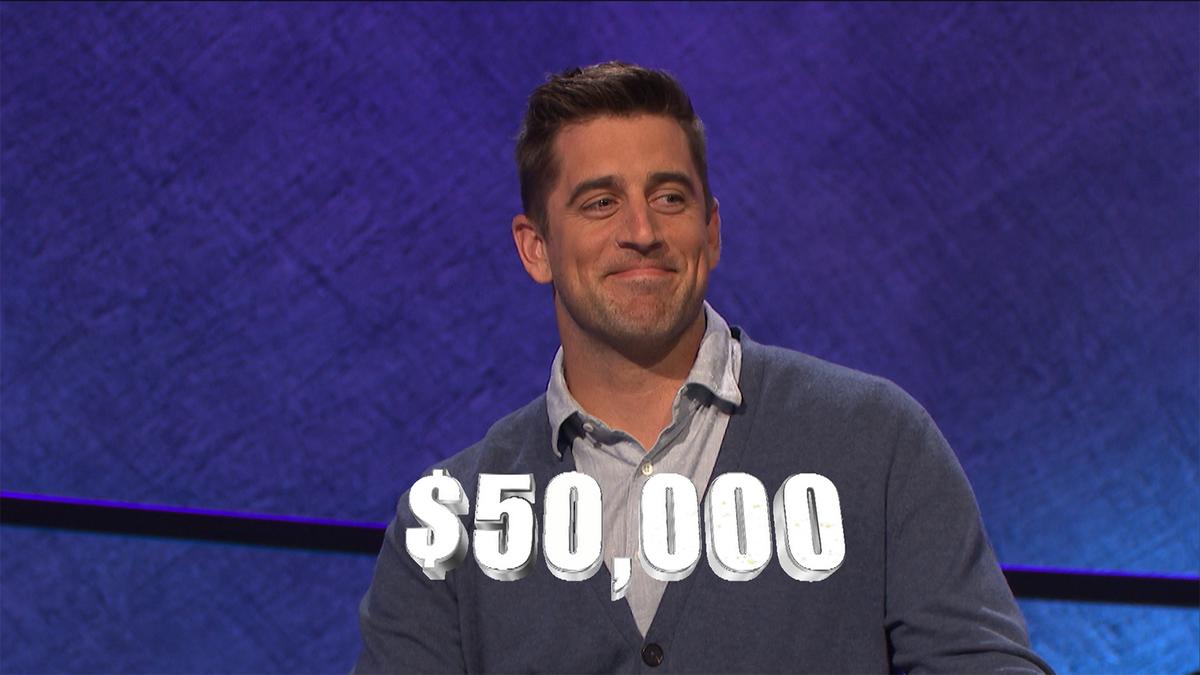 While it is Aaron Rodgers' first time stepping behind the lectern as a "Jeopardy!" guest host — the NFL star is no newcomer to the game. 
In 2015, Rodgers added "Celebrity Jeopardy!" champion to his list of titles after defeating "Shark Tank" panelist Kevin O'Leary, and then-astronaut Mark Kelly (currently a U.S. senator from Arizona).
Rodgers, who has been a fan of "Jeopardy!" since he was child, proved to be quite an impressive player, dominating the game - especially the Leader of the Pack category -  with his quick buzzer skills. The three-time NFL MVP even managed to get iconic show host Alex Trebek to perform his signature "Discount Double Check" victory move! 
A triple-stumper Final Jeopardy! put the game on the line, but with a savvy wager Rodgers secured the win. 
Rewatch the fun below and tune in April 5-16 to see Rodgers guest host.