ICYMI: Jeopardy! on Snapchat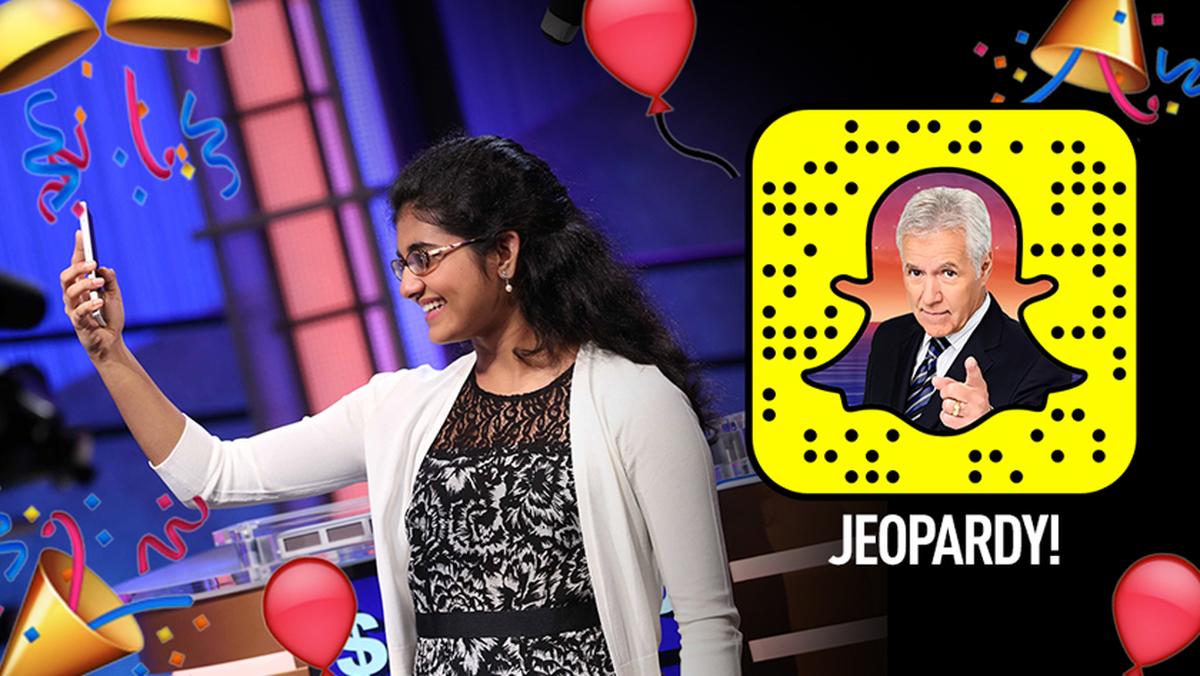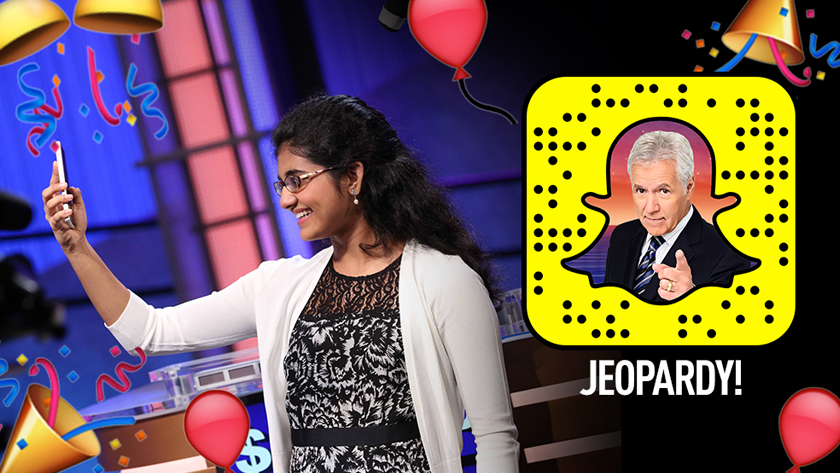 Jeopardy! is now on Snapchat for a different kind of look at all of our tournaments and special events. We began experimenting with story-making during the 2016 Teen Tournament, and it was an emoji-filled, Snapchat-filtered blast. (Take a look back at what we did, on our YouTube channel.)
Hear postgame conversations between Alex and the contestants; snap back answers to some of the tournament's toughest or funniest clues; get tips and tricks from past contestants – and more!  
We'll let you know when we're snapping – via Facebook, Twitter and Instagram, where we bring you all the latest tournament news. So if you're looking for backstage shenanigans, new stories and special tidbits from our biggest events of the season, get the full effect on Snapchat.
Now snapping: Behind the scenes of the 2017 College Championship!