Jeopardy! Guest Host Schedule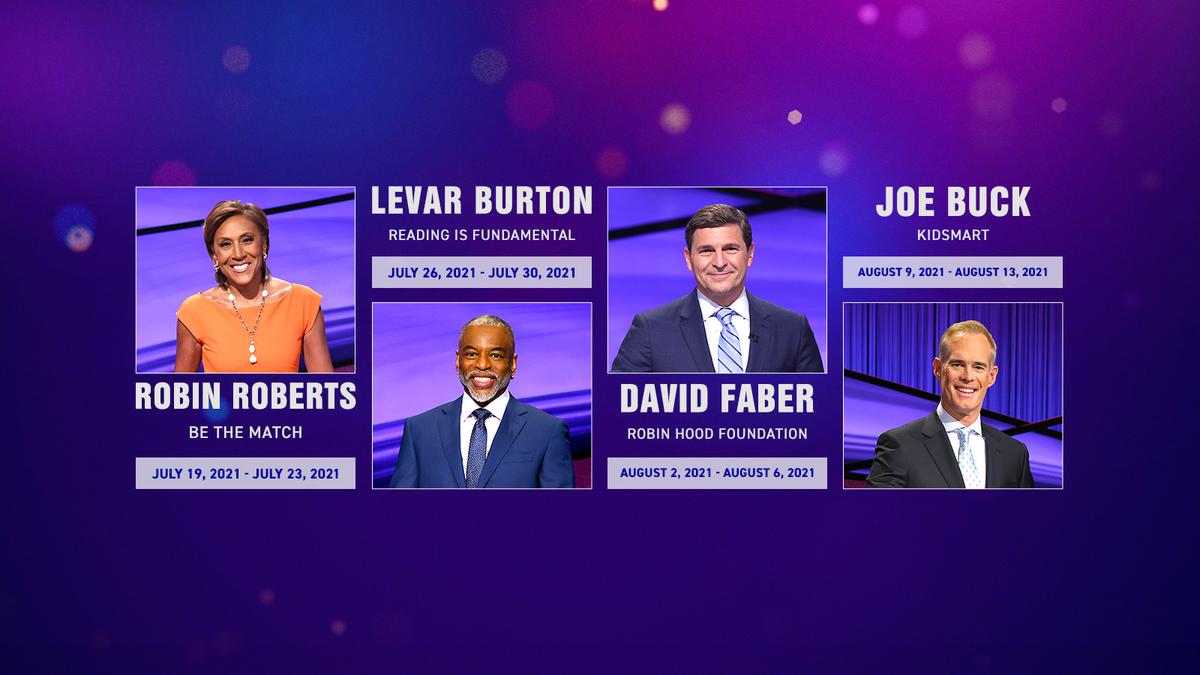 4/21/21 - New guest hosts just announced! LeVar Burton, George Stephanopoulos, Robin Roberts, David Faber and Joe Buck.
A series of guest hosts composed of award-winning journalists and distinguished figures are scheduled to fill in at the Jeopardy! host's lectern this season. The big winner? Charity.
Starting the week of March 8, as a part of each guest host's appearance, Jeopardy! will make a contribution to the charity of their choice. That amount will match the cumulative winnings of all contestants who compete during the guest host's tenure.
See the running show schedule below and tune in to cheer on the contestants as they play for a good cause:
Ken Jennings, Jeopardy! GOAT & Consulting Producer
Show Air Dates: January 4, 2021 - February 19, 2021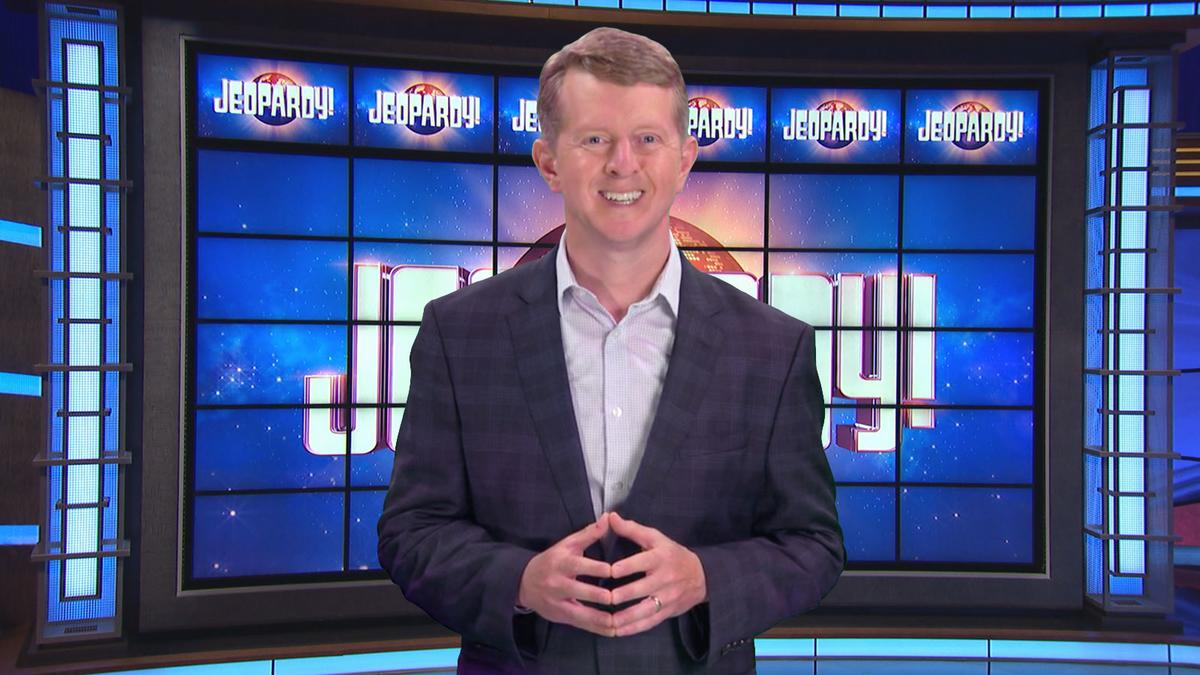 In 2004, Ken Jennings set the record for longest winning streak in Jeopardy! history after 74 consecutive wins, earning a total of $2.52 million. Since then, Jennings has competed in multiple Jeopardy tournaments including, the Ultimate Tournament of Champions in 2005, the Jeopardy!: IBM Challenge in 2011, Battle of the Decades in 2014, and the Jeopardy! All-Star Games in 2019. In 2020, Jennings went on to earn his coveted GOAT title after winning the Greatest of All Time tournament. Later that same year, he officially joined the Jeopardy! family as segment producer.
On his message to contestants: "I hope they feel that I have a sense of solidarity with them, you know, that I'm rooting for them."
Mike Richards, Executive Producer, Jeopardy! & Wheel of Fortune
Show Air Dates: February 22, 2021- March 05, 2021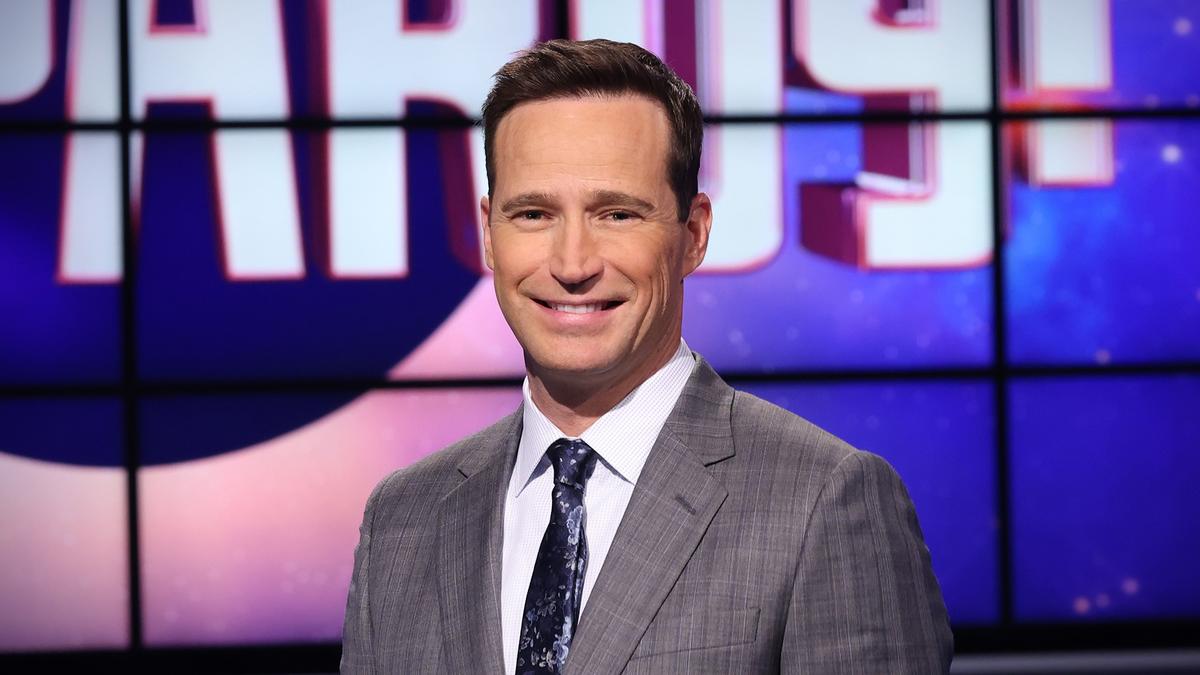 Mike Richards is the executive producer of Jeopardy! and "Wheel of Fortune." Prior to his time on Jeopardy! and Wheel, Richards was the executive producer of "The Price Is Right" and "Let's Make A Deal" for over a decade. During his tenure, Richards earned 17 Daytime Emmy nominations and was awarded three. Richards also served as executive producer of the 2020 revival of "Who Wants to Be a Millionaire." In addition to his producing, Richards has hosted 5 series: two reality shows most notably Beauty and the Geek, a news program, and two game shows including Game Show Network's Pyramid.
On guest hosting the show: "I was very fortunate to have a front row seat to watch and study Alex. Stepping in as a guest host was incredibly humbling, emotional and a lot of fun. It will forever be the honor of my life."
Katie Couric, Journalist & New York Times Best-Selling Author
Show Air Dates: March 8, 2021- March 19, 2021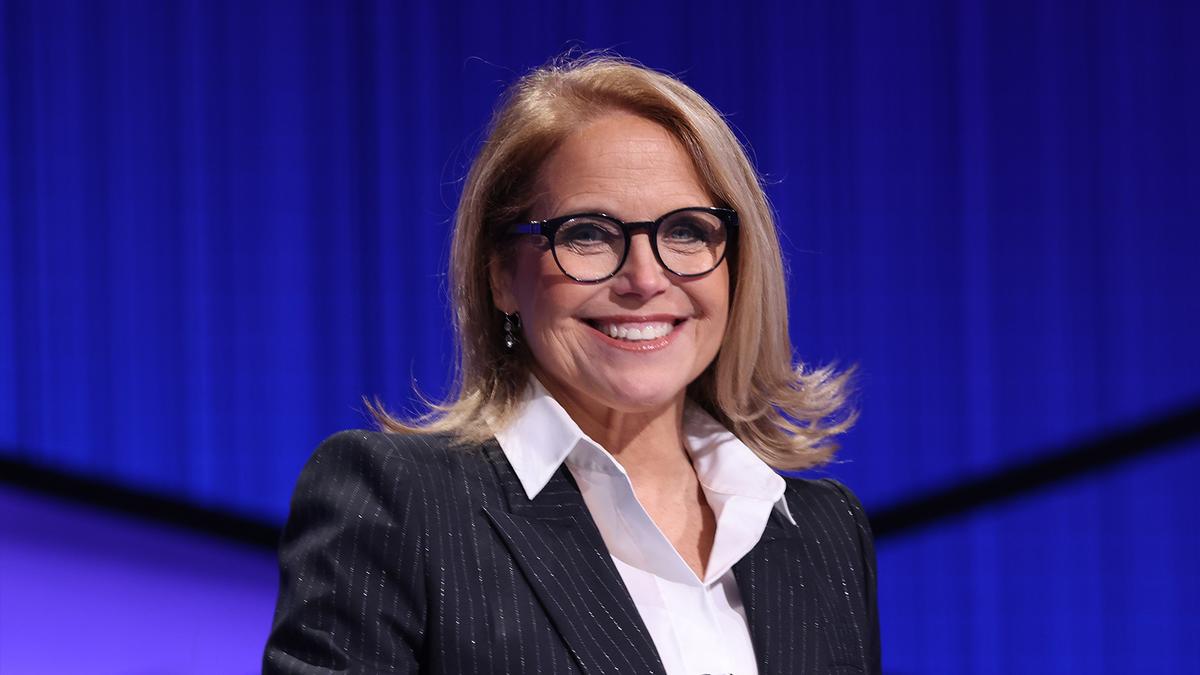 Katie Couric is an award-winning journalist, presenter, author and the first woman to guest host Jeopardy!. She is the founder of Katie Couric Media (KCM), a multimedia news and production company, which produces documentaries, digital series and podcasts centered on social and cultural issues. Throughout her career, Couric has held multiple hosting positions at ABC, CBS and NBC. She also served as Yahoo's Global News Anchor from 2013-2017.
On guest hosting Jeopardy!: "It is such a thrill to be here guest hosting a show I've watched for years, and a real honor to help as we recover after Alex."
Dr. Mehmet Oz, Host of "The Doctor Oz Show"
Show Air Dates: March 22, 2021 - April 2, 2021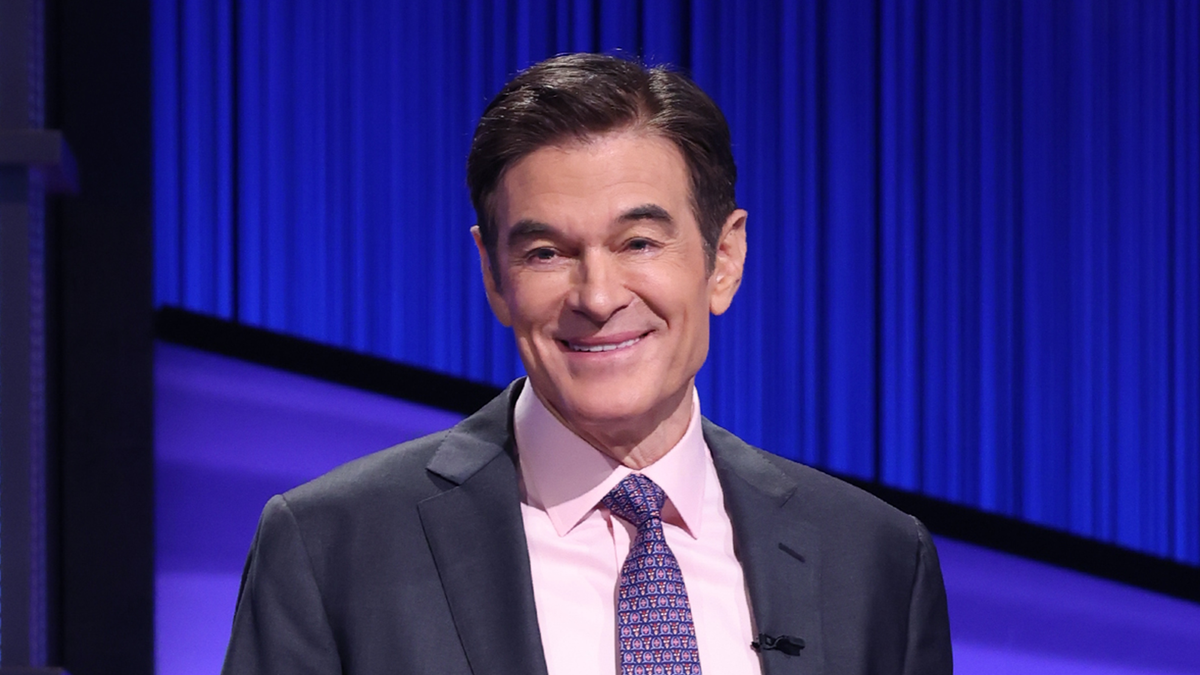 Dr. Oz has won ten Daytime Emmy Awards for "The Dr. Oz Show" and is an attending physician at NY Presbyterian-Columbia Medical Center. He has authored over 400 original publications, book chapters, and medical books, has received numerous patents, and still performs heart surgery. He also authors a syndicated newspaper column in 175 markets internationally and has a quarterly bookazine with Hearst titled, "The Good Life." Dr. Oz is also the proud author of eight New York Times Best Selling books including his most recent, "Food Can Fix It."
Aaron Rodgers, Green Bay Packers Quarterback
Show Air Dates: April 5, 2021 - April 16, 2021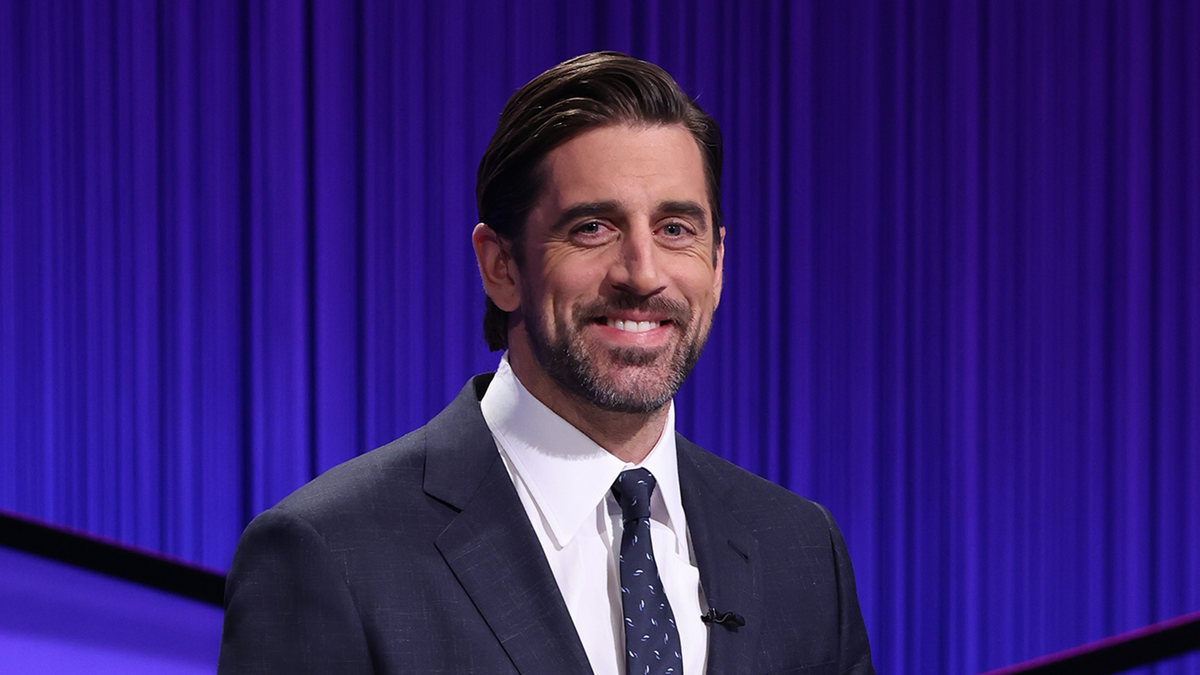 Green Bay Packers quarterback Aaron Rodgers is a Super Bowl MVP and 9-time NFL Pro Bowl selection. Over the course of his career Rodgers has established himself as one of the NFL's leading quarterbacks. He is also a Celebrity JEOPARDY! champion, after competing on the program in 2015.
Anchor Anderson Cooper, "Anderson Cooper 360°" Anchor
Show Air Dates: April 19, 2021 - April 30, 2021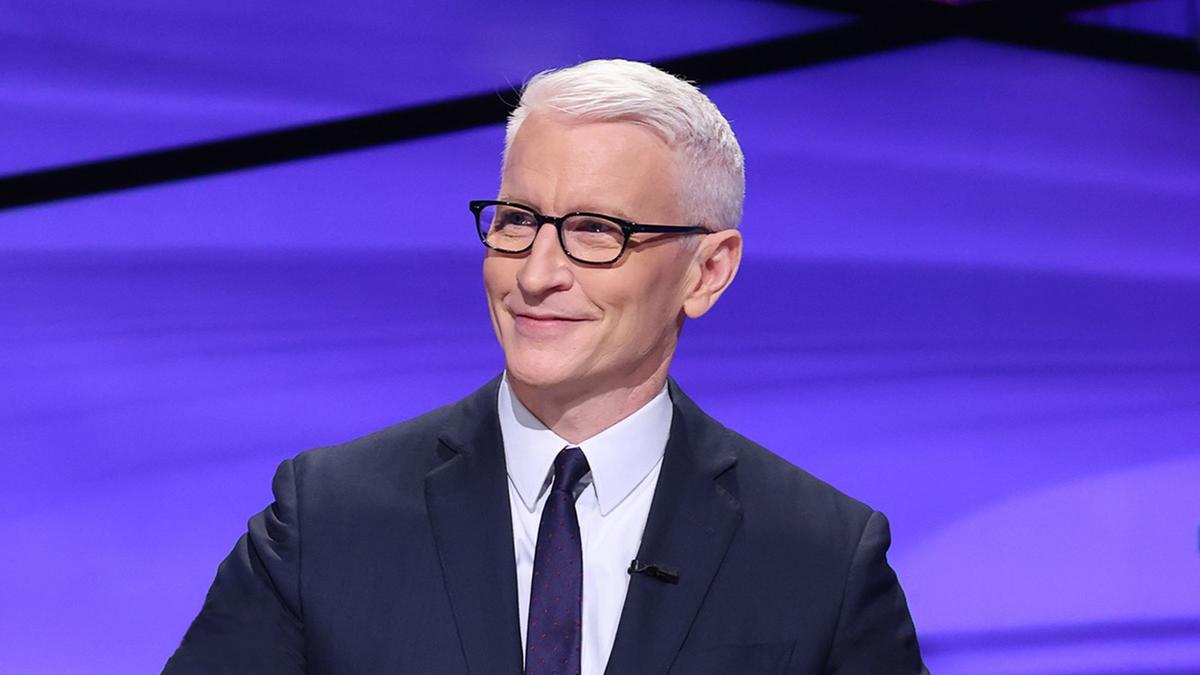 Frequent competitor in Jeopardy!'s Power Players Tournament, Anderson Cooper, is the multi-award-winning anchor of CNN's "Anderson Cooper 360°" and host of "Anderson Cooper Full Circle," a streaming show which airs on CNN's digital properties. He has worked in more than forty countries and has covered nearly all-major news events around the world, often reporting from the scene. In addition to his shows on CNN, Cooper is also a regular correspondent for CBS's "60 Minutes" and an author who has topped the New York Times Best-Sellers List.
Bill Whitaker, "60 Minutes" Correspondent
Show Air Dates: May 3, 2021 - May 14, 2021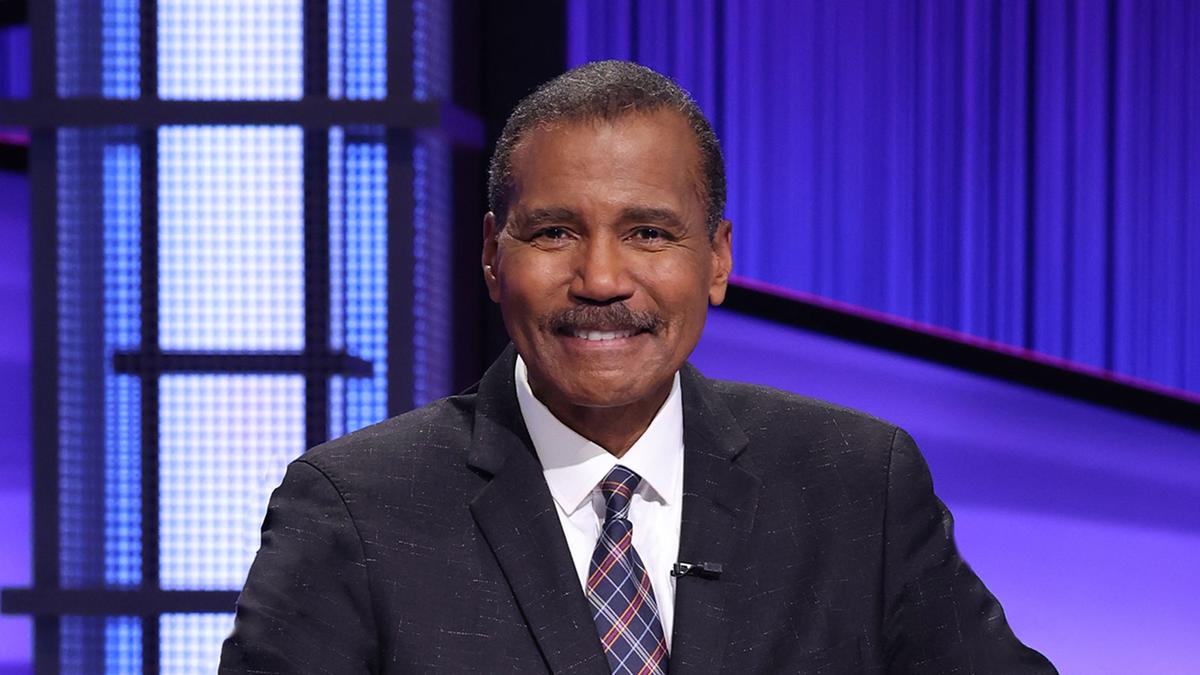 Bill Whitaker has been a correspondent for "60 Minutes" since March of 2014. In four decades as a journalist he has covered major news stories domestically and across the globe for CBS News. He is the 2018 winner of the RTDNA's highest honor, the Paul White Award for career achievement.
Buzzy Cohen, Former Jeopardy! Champion
Show Air Dates: May 17, 2021 - May 28, 2021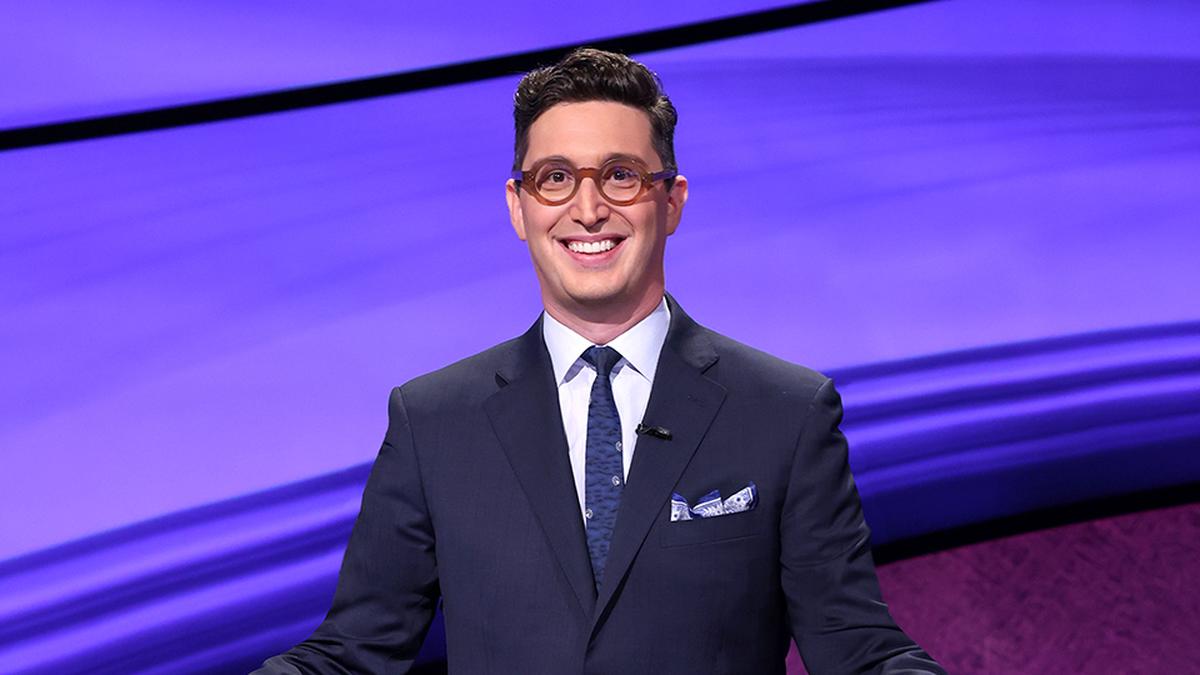 Former Jeopardy! Champion Buzzy Cohen is returning to the show to guest host the upcoming Tournament of Champions, set to air May 17-28.
Cohen, who was given the nickname "Mr. Personality" by Alex Trebek, became a fan favorite in 2016, winning $164,603 over the course of 9 games. He returned in 2017 to win the Tournament of Champions and in 2019 as a team captain for the All-Star Games. This year's appearance will mark Cohen's retirement as a contestant as he will no longer be eligible to compete after his stint as guest host.
The $250,000 grand prize for the ToC will be matched and donated to the Hope of the Valley Trebek Center for the Homeless, which will assist up to 300 people per year with shelter, intensive case management, mental health services, job training and placement, substance abuse counseling, housing navigation, life skill training and medical care.
Mayim Bialik, Actress and Neuroscientist
Show Air Dates: May 31, 2021 - June 11, 2021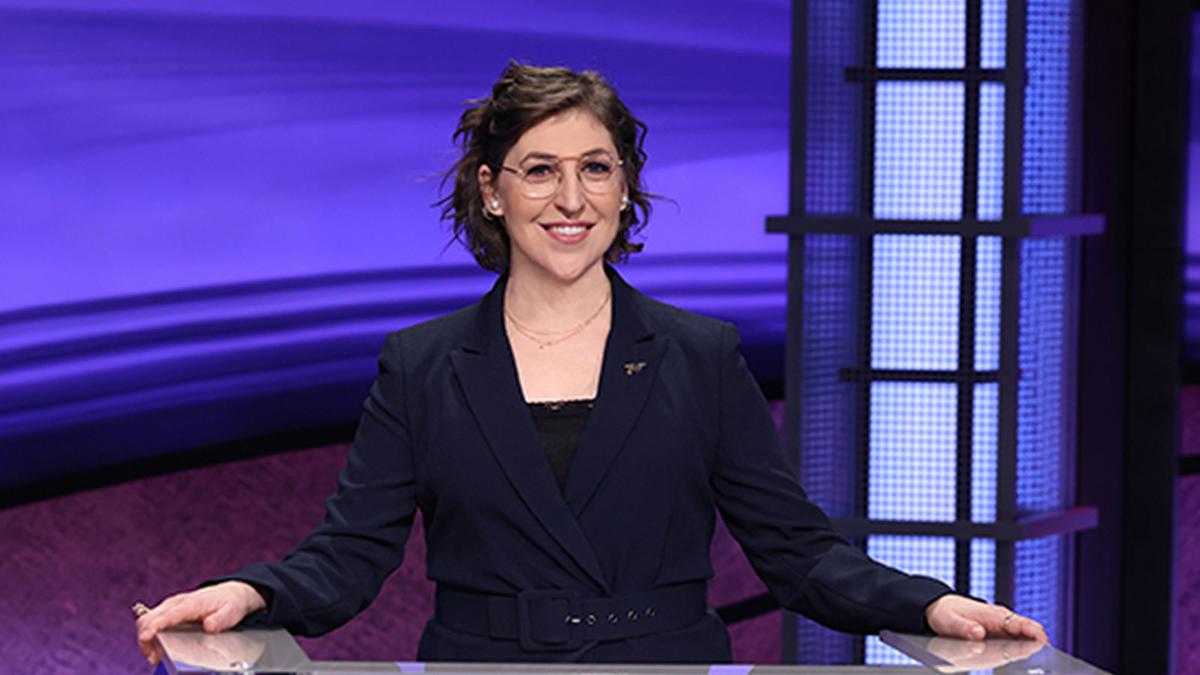 Acclaimed actress, author, host and neuroscientist Mayim Bialik is most recently known for her award-winning role as Amy Farrah Fowler on the hit CBS comedy, "The Big Bang Theory." Currently, Bialik is starring in "Call Me Kat" on Fox which she also executive produces. Outside of the realm of television, she also recently launched her podcast on mental health titled "Mayim Bialik's Breakdown."
Savannah Guthrie, NBC News' TODAY Co-Anchor
Show Air Dates: June 14, 2021 - June 25, 2021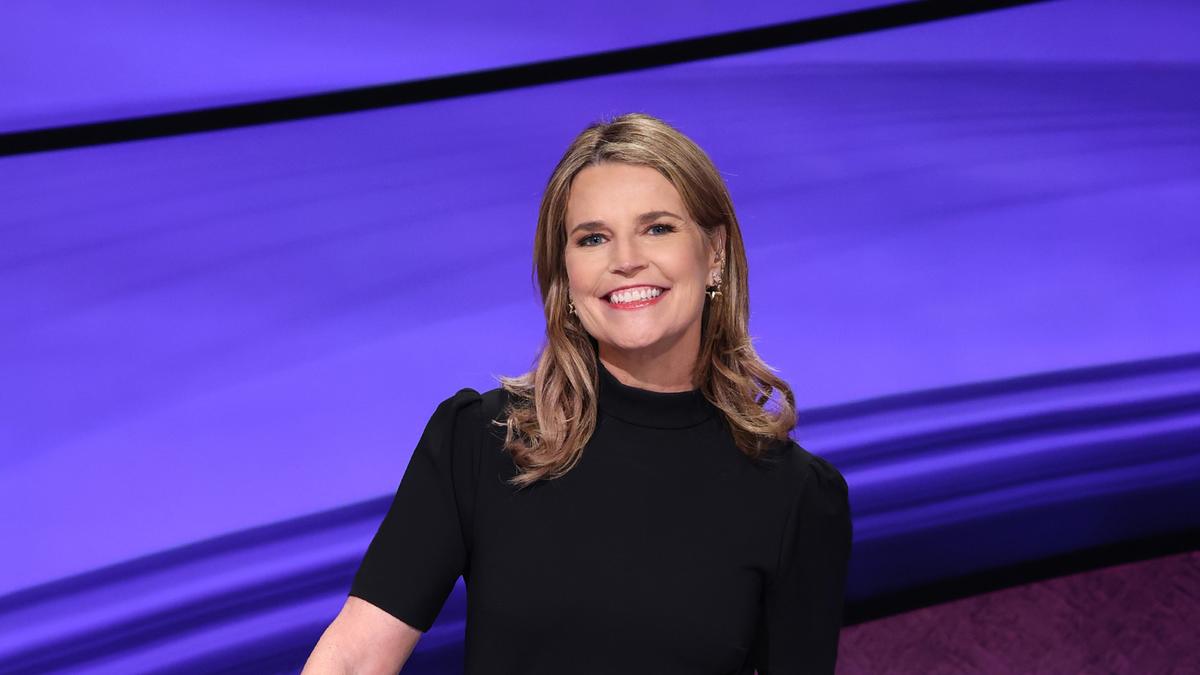 Co-anchor of NBC News' Emmy Award-winning morning show, TODAY, Savannah Guthrie is also the chief legal correspondent for NBC News. She has served as primary anchor for the network's major breaking news events and has conducted a wide range of exclusive interviews with newsmakers from presidents to celebrities and other notable figures. In 2018, Guthrie was appointed ambassador of the Elizabeth Dole Foundation's Hidden Heroes campaign. Guthrie is also a New York Times bestselling author for her book "Princesses Wear Pants" and the sequel "Princesses Save the World."
Dr. Sanjay Gupta, CNN Chief Medical Correspondent
Show Air Dates: June 28, 2021 - July 9, 2021
Dr. Sanjay Gupta is the chief medical correspondent for CNN, an associate professor of neurosurgery at Emory University and an associate chief of neurosurgery at Grady Memorial Hospital in Atlanta. He has won multiple Emmy-awards covering some of the most important health stories in the United States and around the world. In addition to his work for CNN, Gupta contributes to the CBS newsmagazine "60 Minutes" and serves as an executive producer for the HBO Documentary Unit.
George Stephanopoulos, ABC's "Good Morning America" Co-Anchor
Show Air Dates: July 12, 2021 - July 16, 2021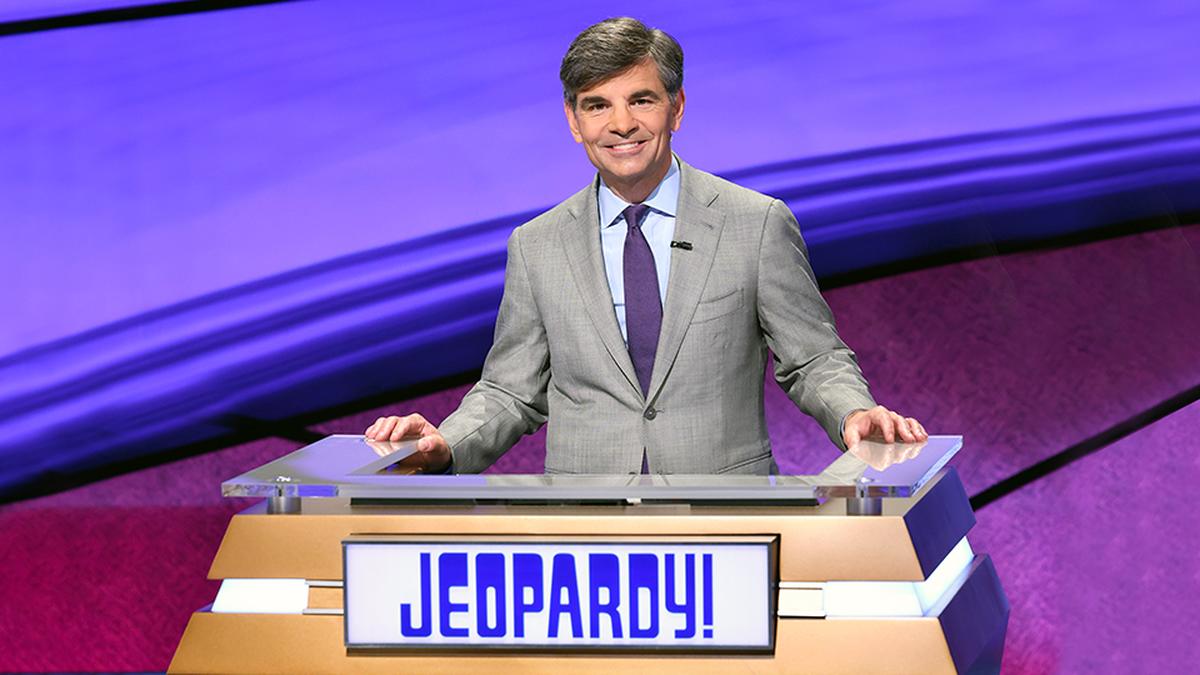 George Stephanopoulos is anchor of both "Good Morning America" and "This Week with George Stephanopoulos." Over the course of his career, Stephanopoulos has conducted interviews with a wide range of subjects garnering him three Emmys, a DuPont, three Murrows, and two Cronkite Awards. Prior to joining ABC News, he served in the Clinton administration as the Senior Advisor to the President for Policy and Strategy and wrote "All Too Human," a No. 1 New York Times bestseller. George and his wife Ali Wentworth's production company, BedBy8, develops television and film projects across a wide range of subjects.
Robin Roberts, ABC's "Good Morning America" Co-Anchor
Show Air Dates: July 19, 2021 - July 23, 2021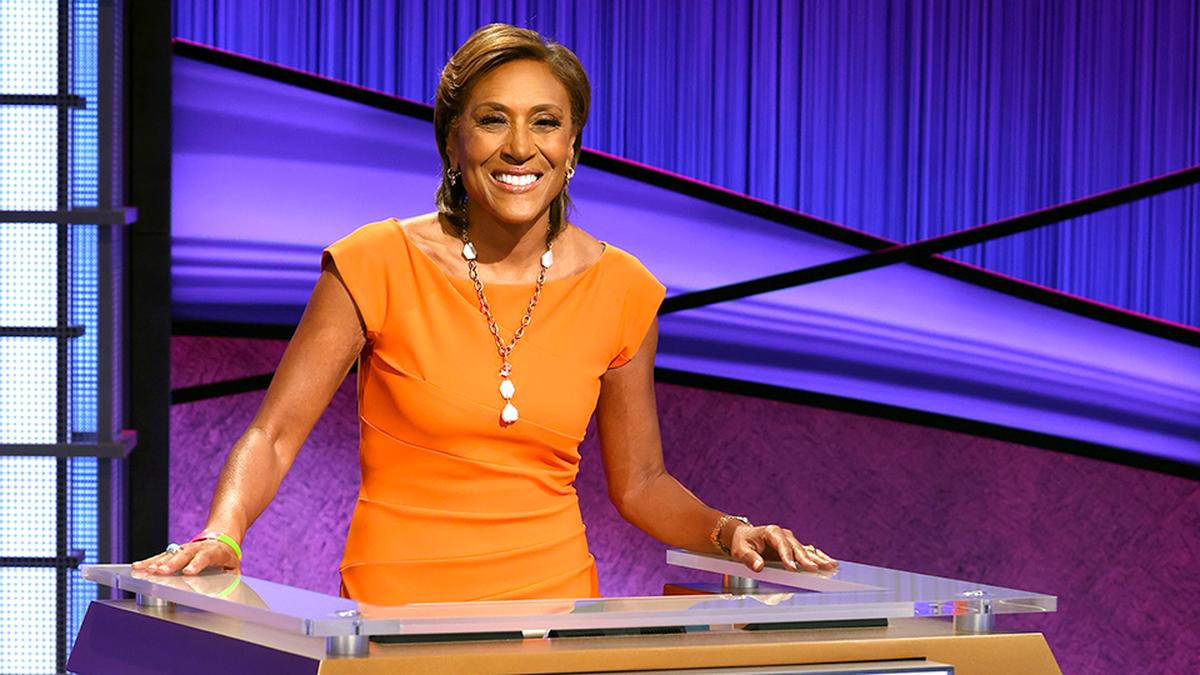 Robin Roberts is the co-anchor of ABC's "Good Morning America." Roberts is a recipient of the Walter Cronkite Award for Excellence in Journalism, George Foster Peabody Award, a Gracie Award, and a member of the Broadcasting & Cable Hall of Fame, as well as the Sports Broadcasting Hall of Fame. She is the author of "From the Heart: 7 Rules to Live By" and her memoir, "Everybody's Got Something." Roberts is also the founder of her own production company, Rock'n Robin Productions, which creates original broadcast and digital programming.
LeVar Burton, Actor & Former Host of "Reading Rainbow"
Show Air Dates: July 26, 2021 - July 30, 2021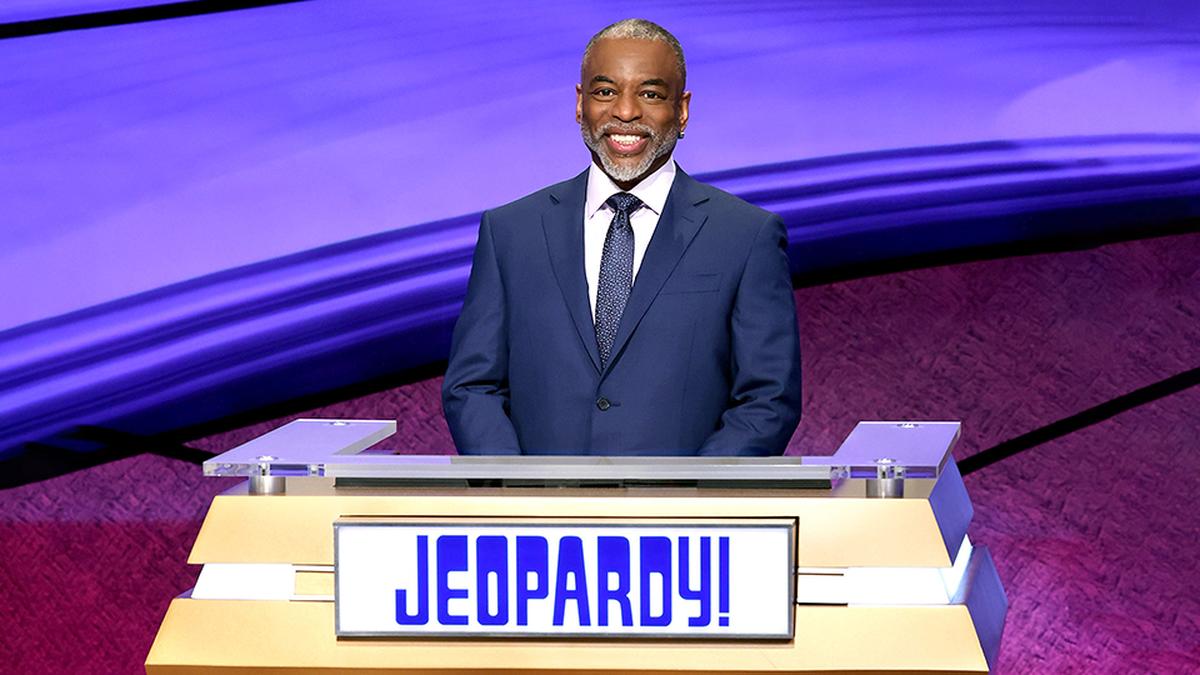 LeVar Burton is a multiple award-winning actor, director, educator and cofounder of the Skybrary App, former host and executive producer of PBS's "Reading Rainbow," and a lifelong children's literacy advocate. He also hosts his own podcast, "LeVar Burton Reads," highlighting the best short fiction. Some of Burton's most recognizable acting roles are as Kunta Kinte in the acclaimed mini-series "Roots" and as Lt. Commander Geordi LaForge in "Star Trek: The Next Generation." Over the course of his career, he has earned 13 Emmy Awards, a George Foster Peabody Award, and a Grammy Award.
David Faber, Co-host of CNBC's "Squawk on the Street"
Show Air Dates: August 2, 2021 - August 6, 2021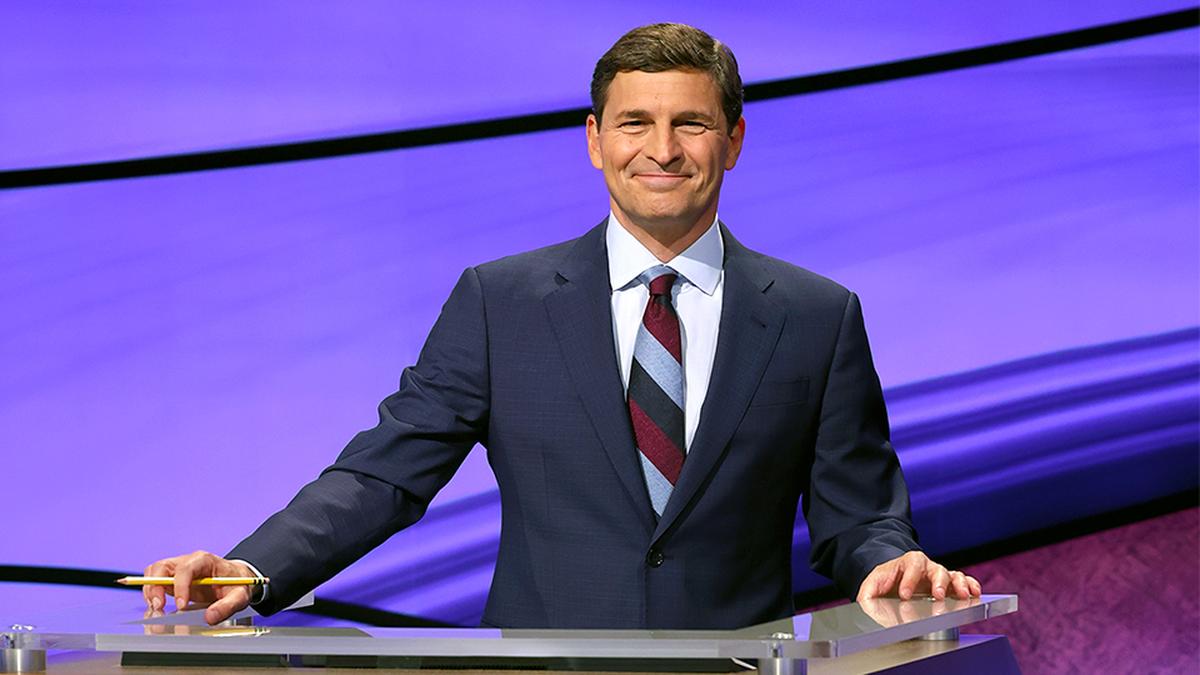 David Faber is an award-winning journalist and former Celebrity Jeopardy! champion who serves as the co-anchor of CNBC's "Squawk on the Street." Faber also anchors and co-produces acclaimed original documentaries and long-form programming for CNBC. This work has earned him Loeb, Emmy, Peabody, and duPont awards. His book, "The Faber Report," was published in spring 2002; his second book, "And Then the Roof Caved In," was published in the summer of 2009.
Joe Buck, Fox Sportscaster
Show Air Dates: August 9, 2021 - August 13, 2021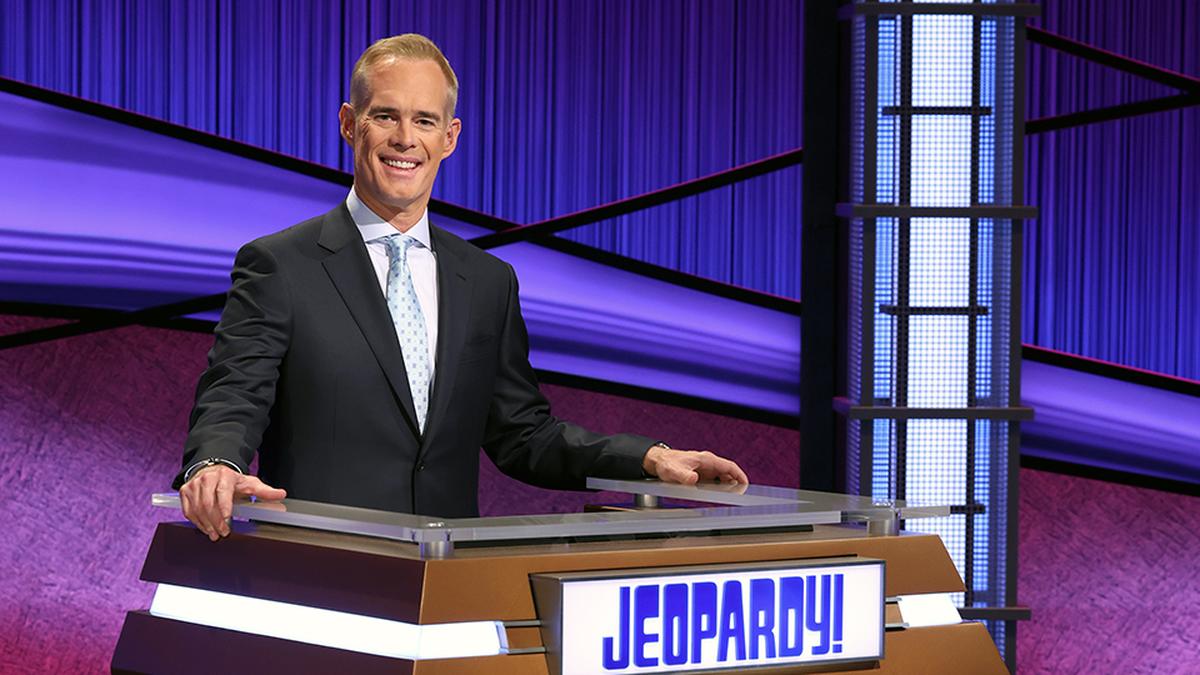 Joe Buck is a Sports Emmy-winning sportscaster and three-time recipient of the National Sportscaster of the Year award who is known for his NFL and MLB coverage on Fox network. He has served as the play-by-play announcer for the World Series for the past twenty years and is only the third announcer in history to lead a single television network's MLB and NFL coverage in the same year. He was also the 2020 winner of the Pete Rozelle Award, which is presented annually by the Pro Football Hall of Fame in recognition of longtime exceptional contributions to radio and television in professional football.