Joe Buck on Guest Hosting Jeopardy!: 'A Career Highlight'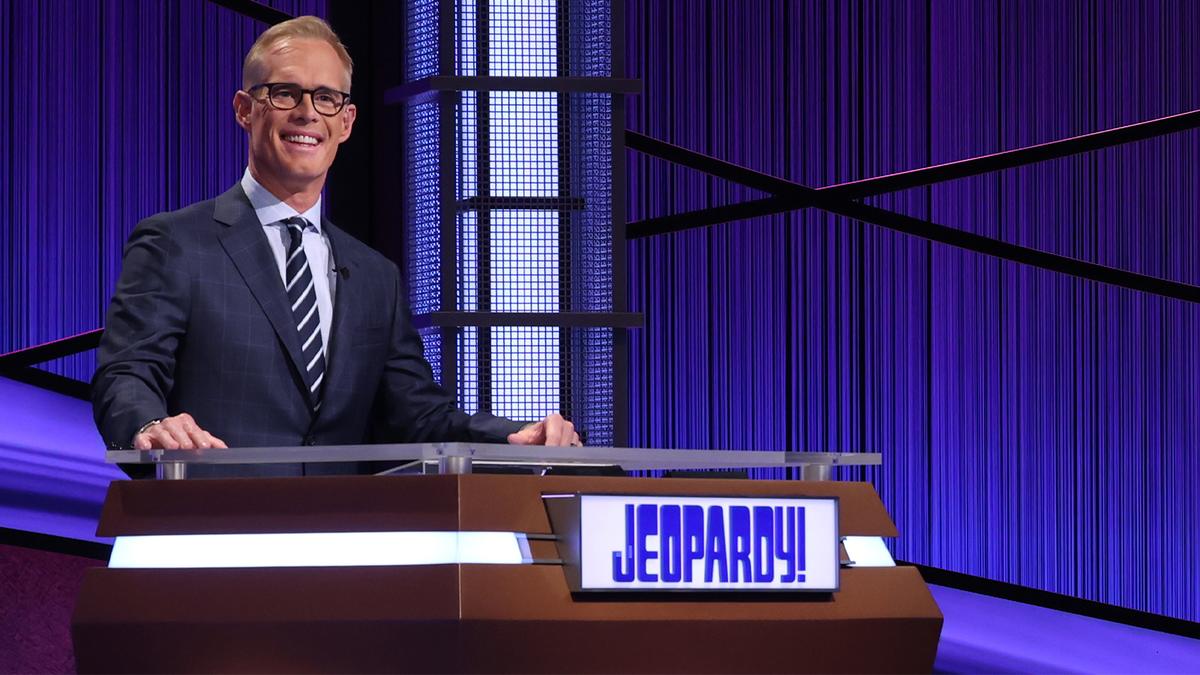 Joe Buck has covered many games and events throughout his 30-year career as a sportscaster, but nothing quite compares to stepping behind the Jeopardy! lectern for a one-week guest host stint.
"I've done Super Bowls and World Series and U.S. Opens, but to get to stand on this stage and host this show is really a career highlight," Joe said.
As a longtime fan, Joe considered Jeopardy! "appointment television," but now the game has taken on a whole new meaning for the Fox Sports host.
"To be on the inside of it, see how it works, see the intensity of the game, I will go home with a newfound appreciation for something I already appreciate," Joe said.
While Joe plans to have fun during his time as guest host, he says his main priority is making sure each game runs smoothly.
"I think that anybody that came in as guest host wants to put their own stamp on it," Joe said. "But I think my wants and my personality take a backseat to the game which is how it should be."
As part of his appearance, Jeopardy! is making a donation based on the cumulative winnings of all contestants who compete during his week of shows to KidSmart, a non-profit organization in St. Louis that aims to empower children in need to succeed by providing free essential tools for learning.
Tune in August 9-13 to watch Joe guest host the final week of Season 37!