Mayim Bialik and Ken Jennings to Host Jeopardy! Through the End of Season 38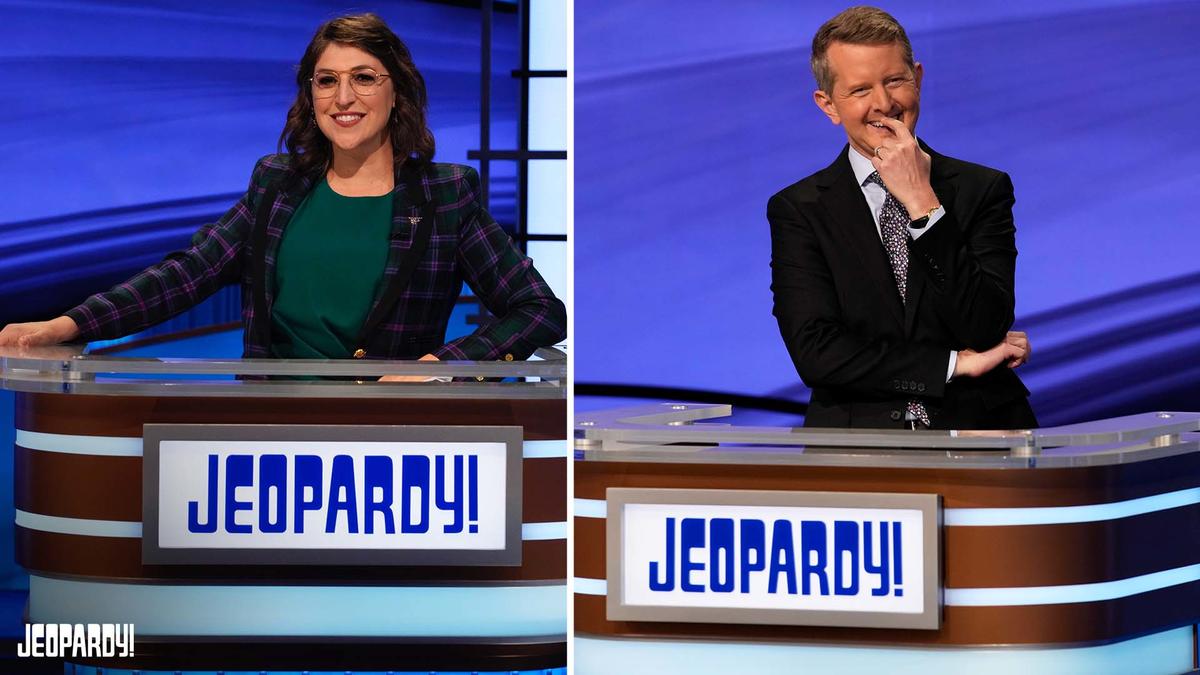 12/8/21 – We are delighted to let you know that Mayim Bialik and Ken Jennings will continue to share hosting duties through the end of Jeopardy! Season 38, and Michael Davies will remain as executive producer. We're so pleased to have such an excellent and experienced team in front of and behind the camera as we head into 2022!
This article was originally published on September 16, 2021.
Mayim Bialik and Ken Jennings will host Jeopardy! through the end of the calendar year, Sony Pictures Entertainment announced Thursday.
Beginning Monday, September 20, Bialik will serve as the host for several weeks of episodes, which will air through November 5. After that, Bialik and Jennings will split hosting duties as their schedules allow through the end of the calendar year.
Bialik, an acclaimed actress, author, host, and neuroscientist, who is well-known for her award-winning role on "The Big Bang Theory," was a fan-favorite during her two-week tenure as guest host in May and June.
Jennings auditioned for Jeopardy! in 2004, and went on an unprecedented 74-game victory streak worth $2.52 million. He then went on to appear in several special Jeopardy! tournaments, including the Ultimate Tournament of Champions in 2005, Jeopardy!: The IBM Challenge in 2011, the Battle of the Decades in 2014 and Jeopardy! All-Star Games in 2019.
In 2020, he bested Brad Rutter and James Holzhauer in the ABC special event "Jeopardy! The Greatest of All Time." Later that year, he joined Jeopardy! as a consulting producer.