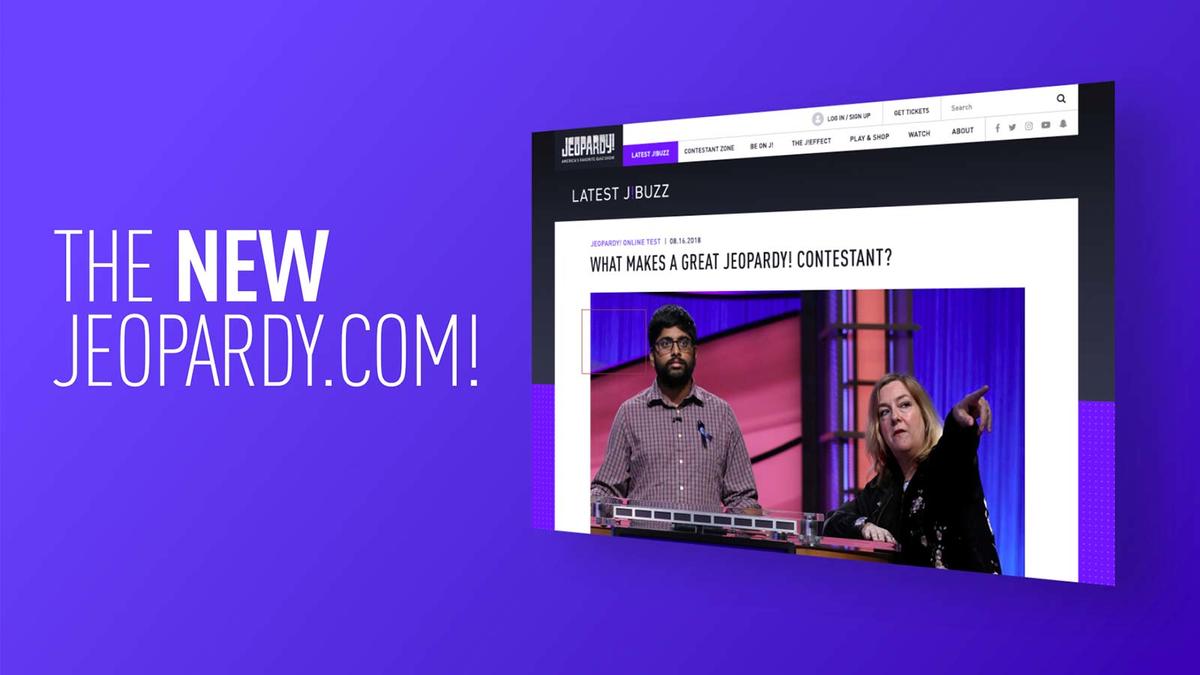 It's more than just a new look – Jeopardy.com is transformed! We've rebuilt the site from the ground up, so it's easier than ever to navigate to the games you want, the information you demand and the content you love.
Here are some of the new things you'll find:
Videos and articles in our J!Buzz section are now arranged by topic so you can zero in on the behind-the-scenes action you want. Our "Day in the Life" series gives you a window into the processes of our writers, contestant coordinators, producers and more. Plus, we've got interviews and profiles featuring some of our biggest champions and celebrity guests. And only Jeopardy.com can give you exclusive insight into Alex's interests and activities beyond the lectern.
In the all-new Contestant Zone, you can keep track of the weekly lineup and get the latest scoop on current streakers and tournaments. When you want to know everything about the people behind the podiums, this is your zone.
Has Jeopardy! influenced your world in a big way? Submit your story in the new dedicated section for the J!Effect, and hear from others who credit Jeopardy! for meaningful changes in their lives.
Play & Shop is where your favorite games and clues live. Play the new and improved J!6; see if you know each day's Final Jeopardy! clue via the New York Times Clue of the Day; and embrace your fandom with the latest books and swag.
Future champions, you'll find everything you need in the Be on J! section. From overviews of the audition process to tips from the contestant department to practice tests, "Be on J!" will get you ready to compete.
These are just a few of our exciting updates to the site. Dive in! We think you'll love the new Jeopardy.com.