Play Jeopardy! Hands-Free in the Car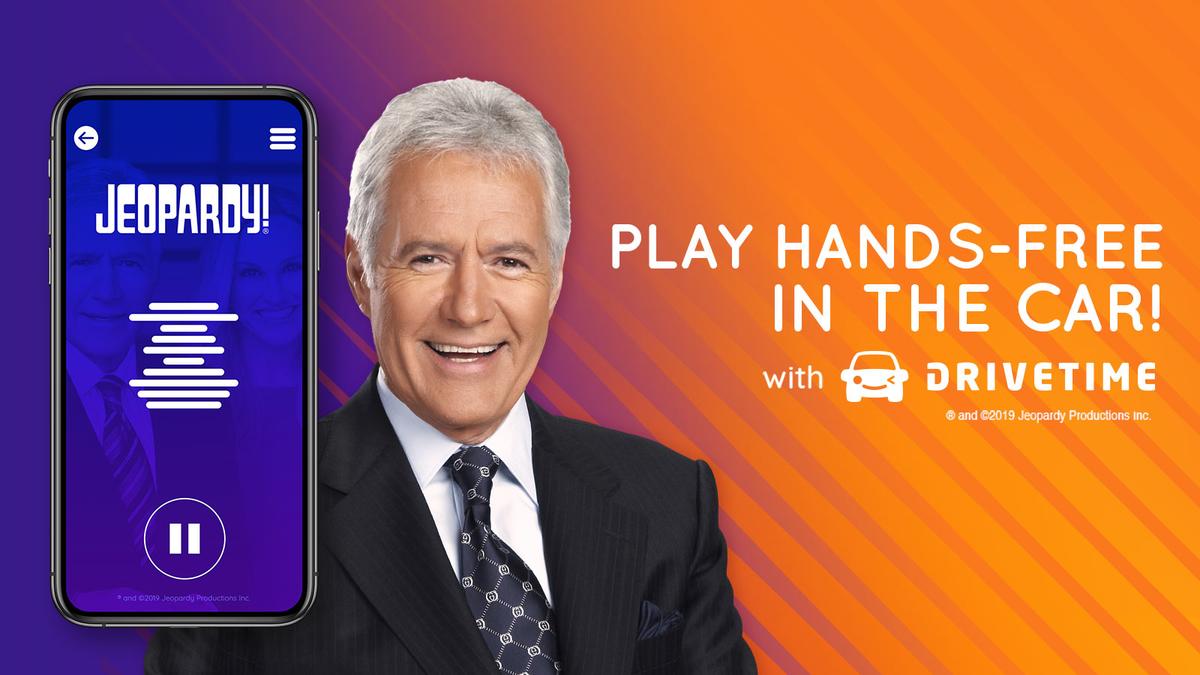 Commuters and roadtrippers, the wait is over: Now you can play Jeopardy! while you drive! The Jeopardy! channel on the Drivetime mobile app allows you to play clues from 35 seasons of Jeopardy! – hosted by Alex Trebek himself.
As a premium subscriber, you can play a new game of Jeopardy! in your car every weekday and access past games on demand. Once you launch the app, the experience is completely voice-activated and hands-free – no further tapping, swiping, touching or typing required. Clues from the Jeopardy!, Double Jeopardy! and Final Jeopardy! rounds are all included, and there are special features like player rankings and fun facts based on each game's clues. 
Of all the many "ways to J!," this interactive audio experience is the first of its kind for Jeopardy! Your daily commute will never be the same. 
You can play a free trial game when you download the Drivetime app from the App Store or Google Play Store.