Robin Roberts on Guest Hosting Jeopardy!: "A Great Honor"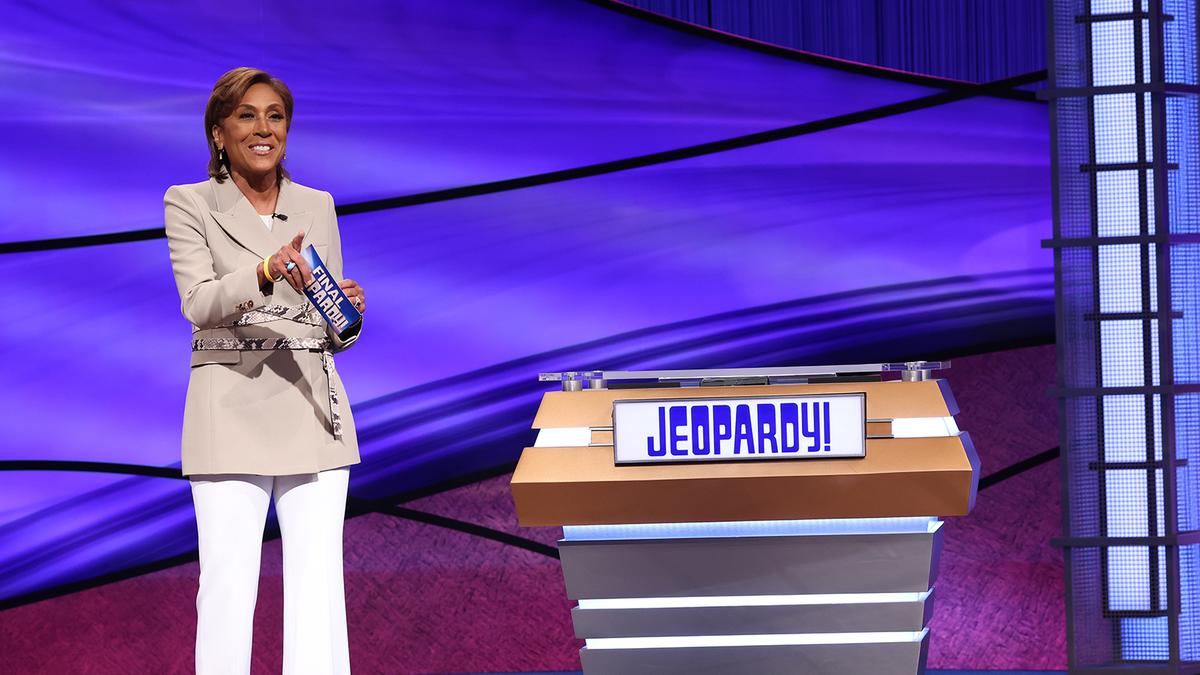 For "Good Morning America" co-anchor Robin Roberts, being invited to step behind the "Jeopardy!" lectern for a 1-week guest host stint was a "great honor."
"Who doesn't want to guest host Jeopardy!," Robin said. "Being behind that podium knowing all the people, all the guest hosts that have been there—but more importantly knowing the man who was behind that podium for all those years—and to stand there is something I will not forget."
From her appearance on "Celebrity Jeopardy!" in 1999 to interviews throughout the years, Robin and the late Alex Trebek shared several moments together that she holds dear.
"What really touched me was one of the last times that I spoke with him in the studio at Good Morning America, and he came in and he was cutting jokes," Robin recalled. "I'll never forget that because everybody was like on pins and needles and it was Alex Trebek making us feel so at ease."
Acknowledging the countless tasks that Alex performed as host, the award-winning journalist has focused on one key element to use as her inspiration.
"Just want to bring a little bit of Alex, just a little bit, can't be him — no one can be him, but just want to bring a little of the spirit that he brought each and every time he was here in the studio," Robin said.
To honor Robin's appearance, Jeopardy! will make a donation to her charity of choice. Be The Match, is an organization that works every day to save lives through transplant, and Jeopardy! will make a matching donation of the cumulative earnings of all contestants who compete during her tenure on the show.
"A stem cell transplant saved my life in 2012, grateful that my sister was the donor," Robin said. "People think a family member is automatic. It doesn't happen but 30 percent of the time. So, 70 percent of the time you need someone off a registry like Be the Match."
Tune in July 19-23 to see Robin behind the lectern and how much the contestants will earn for a great cause!