Tune in for the 2016 Power Players Week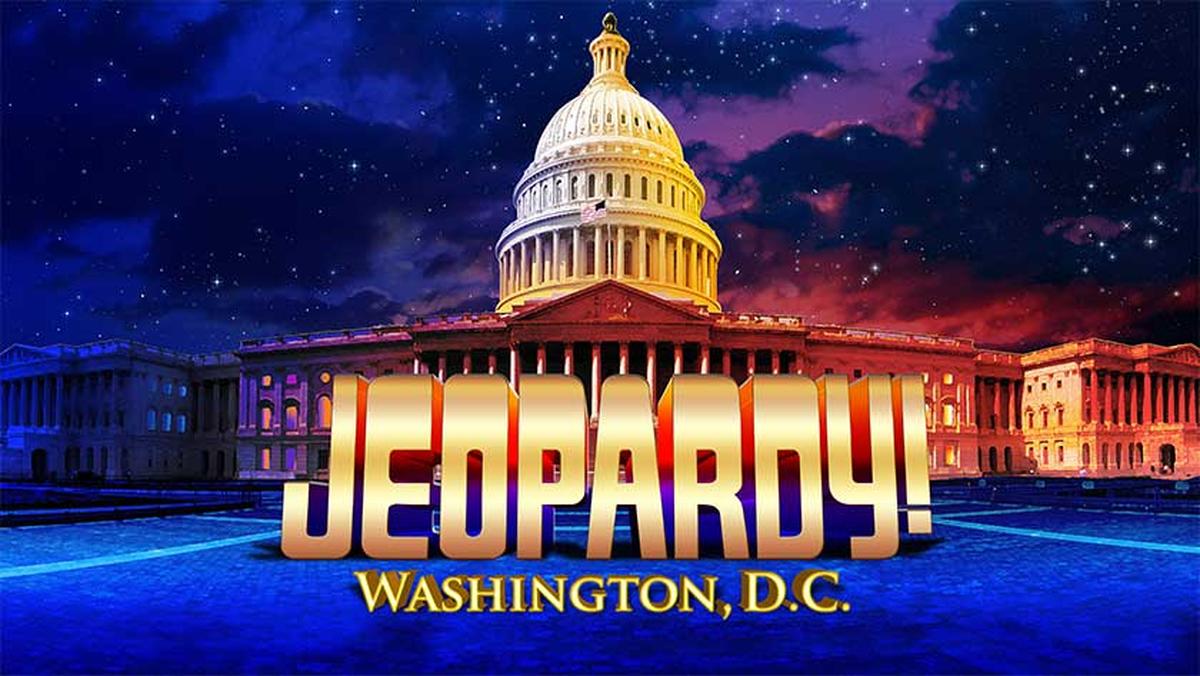 From Washington, D.C., the 2016 Jeopardy! Power Players Week kicks off Monday, May 16. As with any election-year contest in the nation's capital, the competition will be fierce: Each day, three influential newsmakers will engage in a high-stakes battle of the brains to win money for their favorite charities...and perhaps claim some bragging rights for themselves.
The winner of each game will earn a minimum of $50,000 for their charity of choice, while each of the other contestants will receive a guaranteed $10,000 for their cause. The day-by-day contestant lineups are listed below.
Monday, May 16:
Chuck Todd
Political Director, "NBC News"; Host, "Meet the Press" - NBC
Charity: Samaritan Inns
S.E. Cupp
Political Commentator - CNN, NY Daily News, Glamour
Charity: No Kid Hungry
Jonathan Franzen
Best-selling Author - "Purity," "The Corrections"
Charity: American Bird Conservancy
Tuesday, May 17:
Anderson Cooper
Host, "AC 360°" - CNN
Charity: Spike's K9 Fund
Lara Logan
Correspondent, "60 Minutes" - CBS
Charity: Committee to Protect Journalists
Michael Steele
Political Analyst, MSNBC; Host, "Steele & Unger" - Sirius XM
Charity: Catholic Charities Mona Center
Wednesday, May 18:
Louis C.K.
Comedian, Actor, Director, Writer & Producer
Charity: Fistula Foundation
Kate Bolduan
Co-host, "At This Hour" - CNN
Charity: Free Arts NYC
Jonathan Capehart
Pulitzer Prize-winning Journalist, The Washington Post
Charity: Sasha Bruce Youthwork
Thursday, May 19:
Al Franken
United States Senator (D-Minnesota)
Charity: USO
Ana Navarro
Republican Commentator - CNN, "ABC News," Telemundo
Charity: Operation Smile Nicaragua
Sunny Hostin
Senior Legal Correspondent and Analyst, "ABC News"
Charity: Bronx Children's Museum
Friday, May 20:
Melissa Harris-Perry
Professor & Editor-at-Large, Elle.com
Charity: Girls for Gender Equality
David Gregory
Political Analyst - CNN; Author, "How's Your Faith?"
Charity: Martha's Table
Matthew Weiner
Series Creator/Executive Producer, "Mad Men"
Charity: Alexandria House
Power Players Week was taped in front of a live audience at DAR Constitution Hall in Washington, D.C. Check your local listings for showtimes and stations. For more information, please visitJeopardy.com.