Amy Schneider Is Now a 5-Day Jeopardy! Champion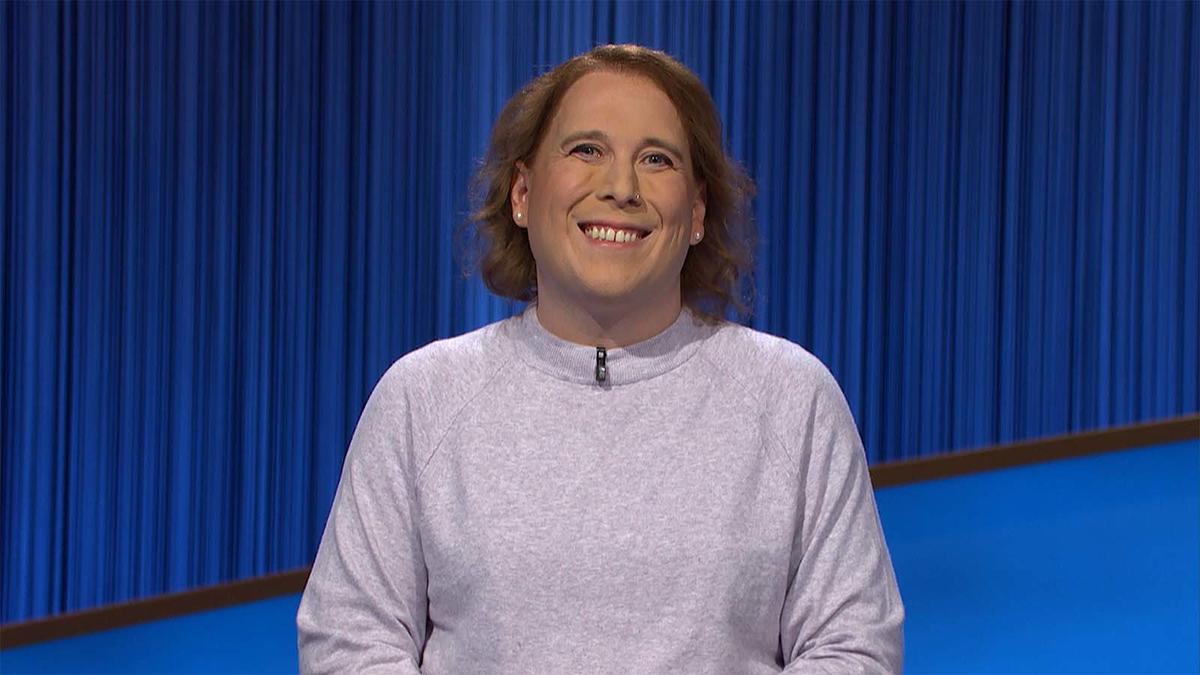 Amy Schneider is now a 5-day Jeopardy! champion with a total of $170,400 in the bank!
Amy's winning streak began last Wednesday after she dethroned 5-day champion Andrew He by coming up with the correct response in Final Jeopardy! It's a memory she says has been a highlight of her experience on the show.
"I believed the previous champion was going to get Final Jeopardy! right and beat me," Amy said. "So, I had those 30 seconds of being like, 'Well this is fun, I had a great time,' and then to realize that I won was such a great feeling."
With her latest victory, Amy has earned a spot in the next Tournament of Champions, stiffening the competition even further amongst the top players from the past two seasons.
"It really feels great," Amy said of qualifying for the next Tournament of Champions. "I really, really wanted to because I don't want to be done with this."
Tune in tomorrow to see if Amy takes home her sixth win!