Amy Schneider Climbs Jeopardy! Record Books With 10th Straight Victory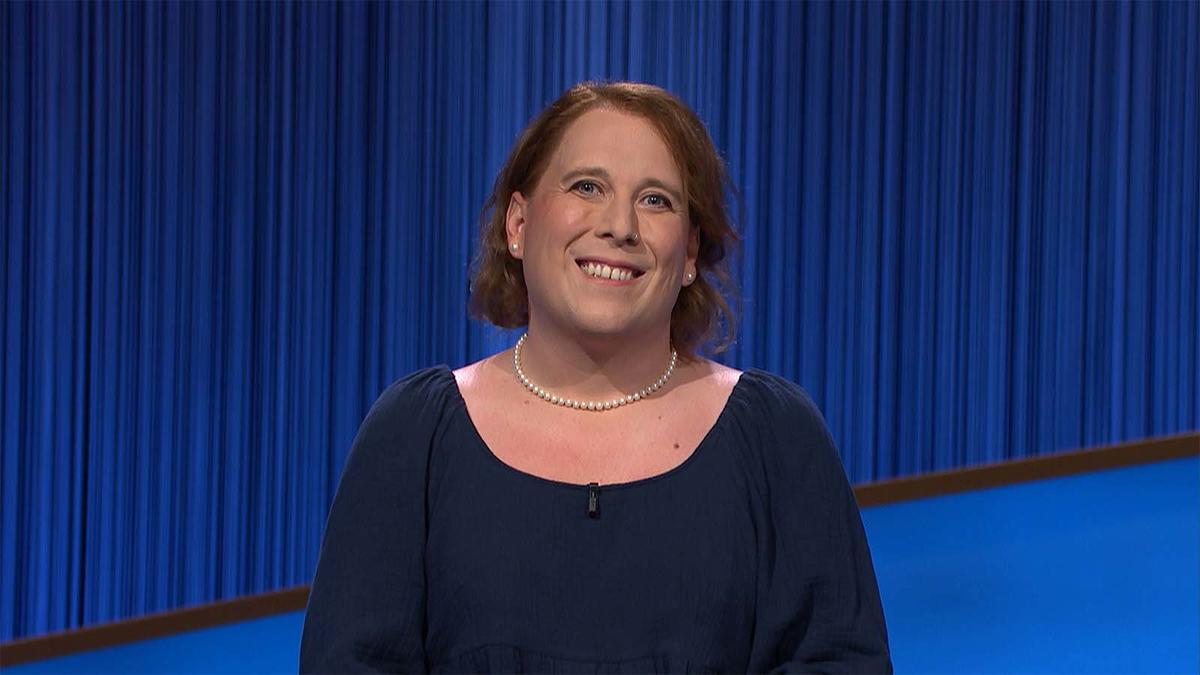 Winning 10 games in a row is no easy feat, but Amy Schneider has proven she's a Jeopardy! power player with her 10th straight win!
The engineering manager from Oakland, California, is making her way up the record books, currently ranking 8th for highest winnings during regular-season play with a 10-day total of $380,200.
"It's just so surprising," Amy said of her record-breaking streak. "You know, I'm not going to pretend that I didn't think I could do good. But this has just been so much better than what I thought I would do."
Amy has earned an average of $38,000 per game so far, which, as noted by Ken Jennings in today's show, is about $4,000 more than what he averaged per game during his historic 74-game streak in 2004.
What's just as impressive? The majority of Amy's victories have been runaway games, in which the highest earning player has more than double the score of the second-highest earning player going into Final Jeopardy!
"It's relaxing, I guess. You can kind of let the tension go from the time in there," Amy said of runaway leads. "I want to keep doing runaways."
Will Amy's record-breaking streak continue tomorrow? Tune in to find out.