James Holzhauer Beats Roger Craig's 1-Day Record!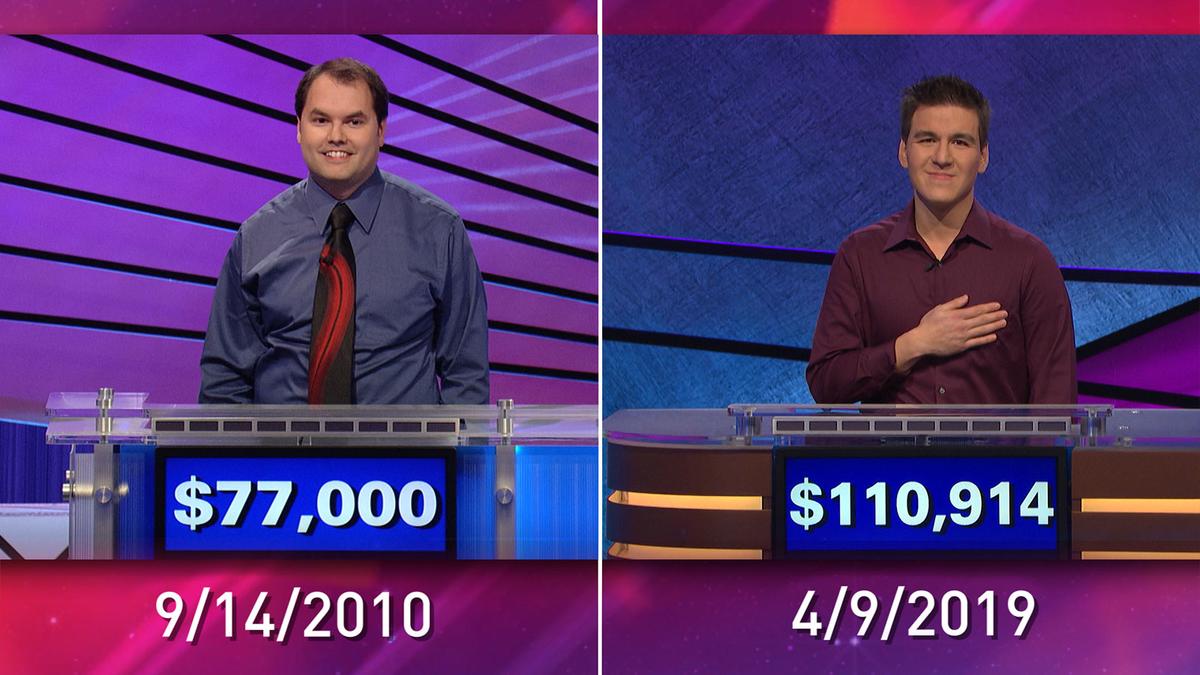 It's been nearly a decade since Roger Craig set the Single-Game Winnings record. On September 14, 2010, Roger kicked off Season 27 by scoring $77,000 in the second of what would become a six-game winning streak. The previous record holder? A guy named Ken Jennings, who hit $75,000 back in 2004.
Fast-forward to 2019: Four-time winner James Holzhauer has already made a name for himself among the greats. With a one-game total of $110,914 – a number James intentionally hit to put his daughter's birthday in the Jeopardy! Hall of Fame – he now holds the coveted title.
Take a look back at Roger's and James's games side-by-side to see how each champ played his way into Jeopardy! history.