Jeopardy! Champion Ben Chan Wins Eight Consecutive Games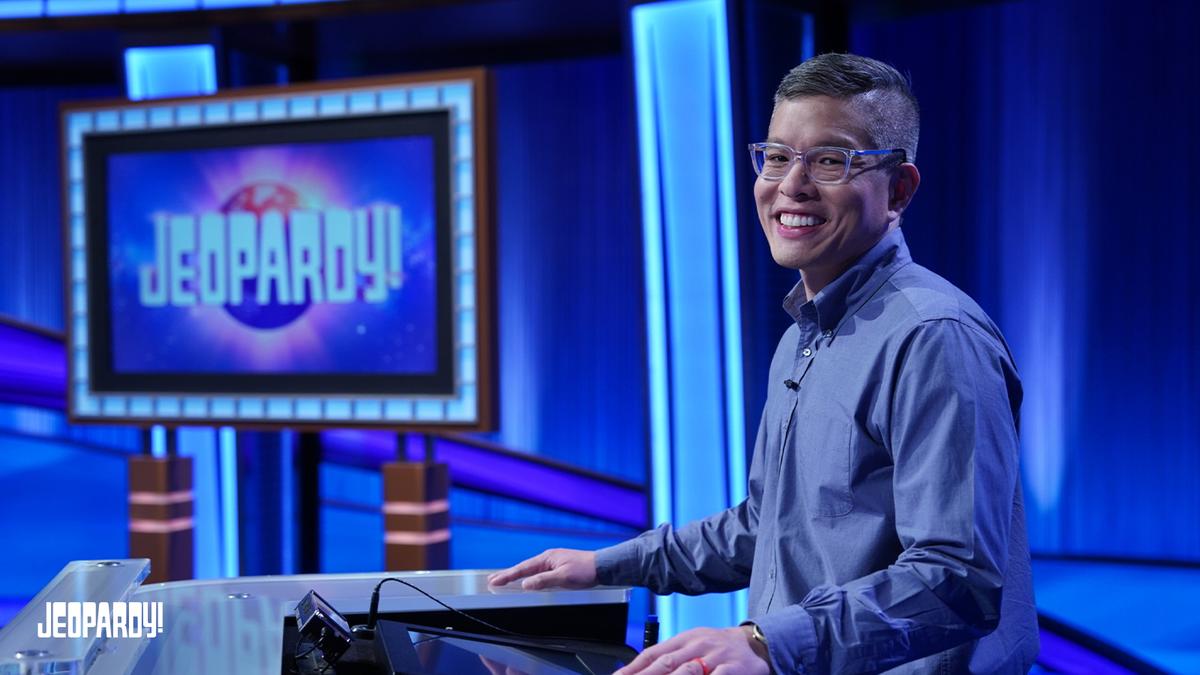 Jeopardy! champ Ben Chan has done it again! On Friday, he notched his eighth consecutive victory, bringing his total winnings to $227,800. 
"I haven't processed it yet," Ben said of earning the title of eight-game Jeopardy! champion. "I don't think in the things I was imagining that I ever put those three words together." 
In true Ben fashion, he won Friday's game in a runaway against Erica Johnson, a stay-at-home mom from Greenbelt, Maryland, and Chris Hammer, a teacher from McKinney, Texas. So far, all eight of the reigning champ's wins have been runaways, a feat that has never been accomplished before in the history of the show.
"It seems like it makes bad TV, but it's much less stressful for me," Ben said, discussing his streak of runaways."The biggest stress has just been making sure I get the math right."
Ben, a philosophy professor from Green Bay, Wisconsin, made a triumphant return to the Alex Trebek Stage on Monday. After temporarily being unable to travel after his first three wins and having his streak halted, he took down eight-game champion Hannah Wilson.
"That was intimidating," Ben said of facing off against Hannah. "When I met her she was super nice, and super confident, and cool — I was worried…But it also probably raised my game."
Ben certainly upped the ante during Monday's game and scored the second highest win of Season 39 with a single game total of $60,000.
"I don't think I would have made that number against anybody but Hannah," Ben said. "I was constantly afraid that I didn't have enough, so that really motivated my brain to fire."
With over a quarter million in the bag, Ben said he has already begun to make plans for how he and his family will spend his winnings.
"We definitely have a massive East Coast tour planned," Ben said. "I don't know, maybe we can get like a camper now. This is oddly big money."