Jeopardy! Champion Ray Lalonde Wins 12 Consecutive Games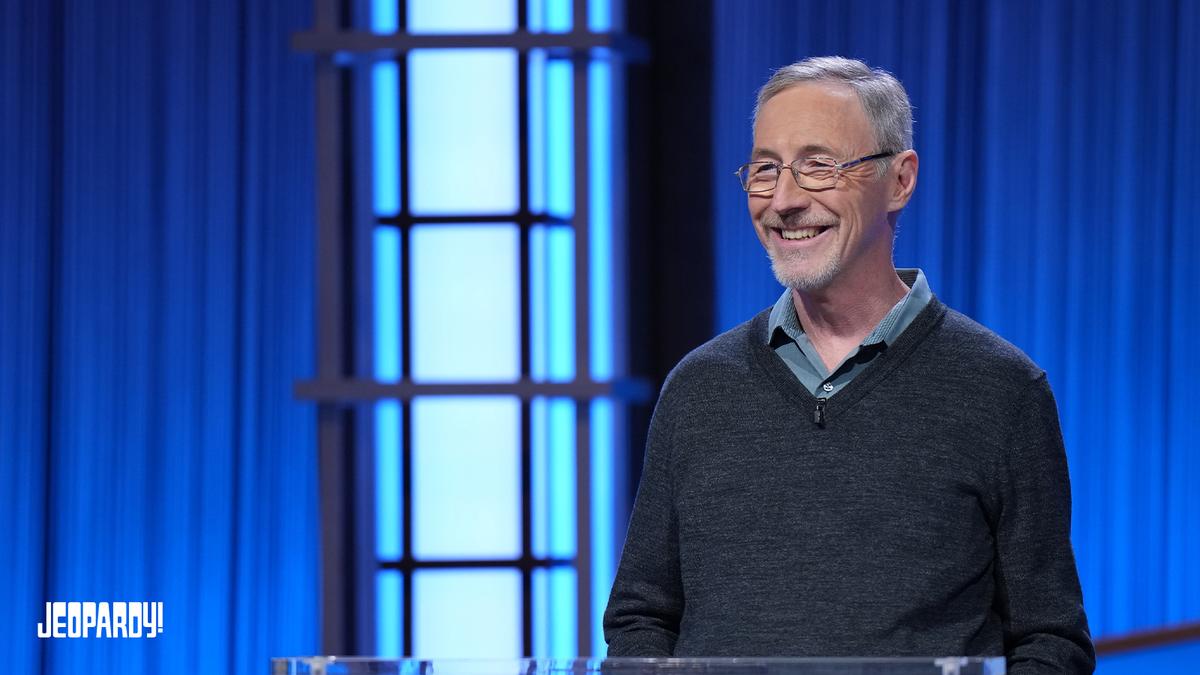 Jeopardy! champion Ray Lalonde is closing out his 2022 with 12 consecutive wins under his belt and a whopping $354,300 in the bank! 
"It doesn't feel real but here I am," Ray said, in awe of his ongoing streak. 
While Ray proved victorious in Friday's matchup against Isaac Rabbani and Kristin Jacobsen, it proved no easy feat, with the reigning champ holding a narrow $2,700 lead over Issac going into Final Jeopardy! But thanks to a hefty $20,000 wager and correct response — and a hefty $20,000 wager — Ray was able to secure the win. 
Friday's game was not the first time that Ray had to face stiff competition during his streak, but the scenic artist from Toronto said he enjoys rising to the occasion and defending his title.  
"They've been fantastic," Ray said of his co-competitors. "Great games that are really exciting to play and, I'm sure, to watch."I feel fortunate to have squeaked out so many close ones."
Ray attributes much of his success on the show to his ability to stay cool, calm and collected under pressure. However, his vast knowledge on an array of topics from history to pop culture shouldn't be overlooked. So far, the Canadian champ has responded correctly to all but two Final Jeopardy! clues during his streak.
"Either it pops in your head or it doesn't," Ray said of finding the correct Final Jeopardy! response. "You know I've been lucky to […] focus in on that moment and maintain calm."
Ray will go for his 13th victory in the first game of the new year on Monday, January 2.