Jeopardy! Champion Ben Chan's Streak Ends With Nine Wins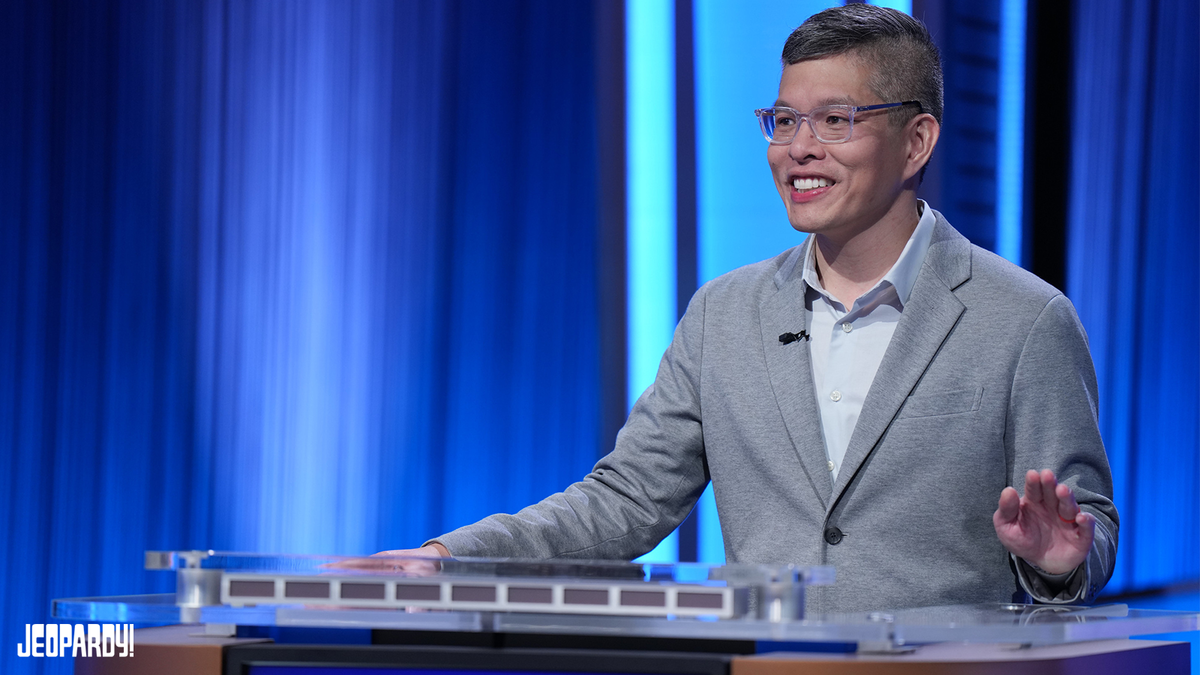 After notching nine runaway victories in a row and earning a total of $252,600, it's time to say farewell (for now) to Jeopardy! champion Ben Chan.
Ben's streak came to an end on Tuesday after he misnamed the Shakespeare character Benedick in Final Jeopardy! and was defeated by Lynn Di Vito, a retired museum educator from Colorado Springs, Colorado.
When asked by Jeopardy! producer Sarah Whitcomb Foss about his misspelling Benedick with a "t" instead of a "k," Ben conceded it might've been an error with his flashcards.
"I have two [sets], and it's correct on the [original] card about 'Much Ado About Nothing,'" Ben said. "But then I made shorter cards […] and decided, oh this looks right."
As the only player in the show's history to win their first nine consecutive games in runaways, Ben said he is proud to be ending his streak with such an "improbable" entry in the record books.
"A lot of the first games are very tough for the people that go on these massive runs," Ben said. "So, I thought, 'oh right, there's a chance that maybe this hasn't been done before.'"
Though Ben is admittedly sad to be temporarily hanging up his buzzer, he said he would like to be remembered as a player who enjoyed himself and that his time on the show will forever live on his "shortlist of life highlights."
"I was very confident in my preparation," Ben said, discussing his run. "I hope that in all the ten games that the way I played showed gratitude and appreciation for what a unique opportunity this is."
Ben will return to the Alex Trebek Stage to compete in the next Tournament of Champions, but in the meantime he said he has plans to take some well-deserved rest and relaxation.
"My brain is telling me I need a little break," Ben said. "I think I'm not going to make any new study aides until my episodes stop airing. That'll give me some time to up my game a little bit."