Jeopardy! Champ Troy Meyer's Streak Ends After Six Wins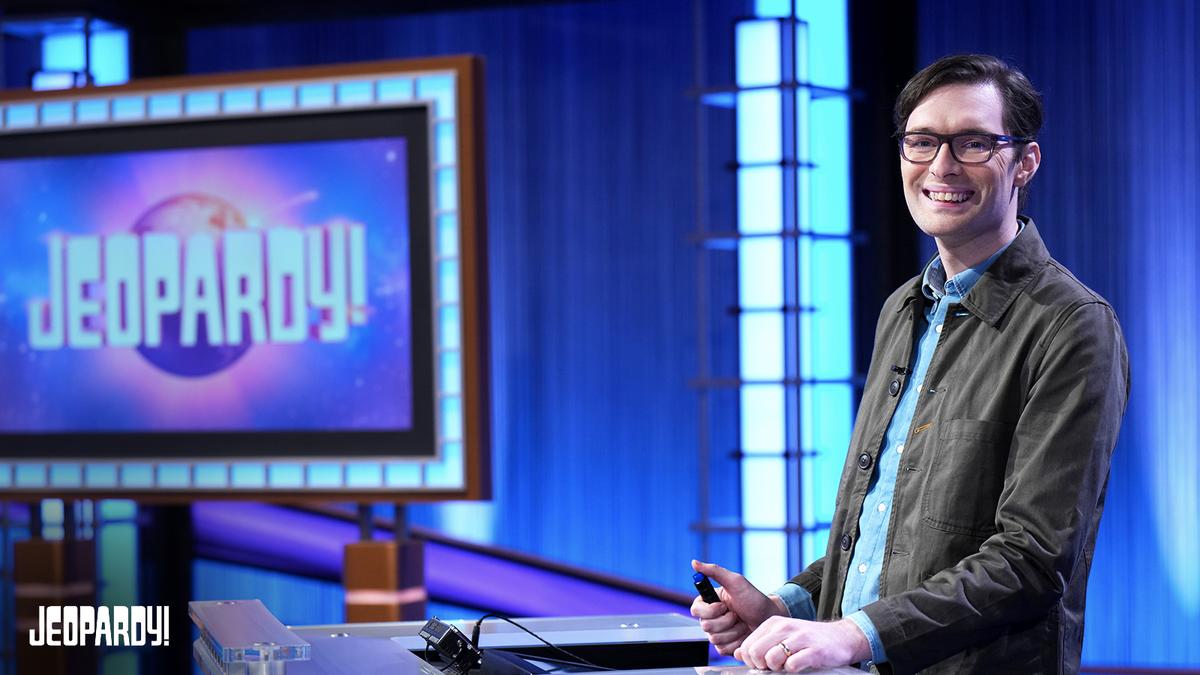 Jeopardy! champion Troy Meyer's streak has come to an end after six consecutive victories and $214,802 in winnings.
Troy was defeated during Friday's game against Jake DeArruda and Dee Williams. Jake took first place with $22,797; Dee came in second with $6,600, and Troy finished in third with $0.
Jake and Troy were neck and neck for the majority of the game, but the match shifted in Jake's favor towards the end of Double Jeopardy!, when he picked up the last Daily Double available and added a whopping $10,000 to his total. 
All three contestants were unable to come up with the correct Final Jeopardy! response, which ultimately resulted in Troy's downfall, as he put all $15,600 that he earned during the game on the line with his final wager. 
As a lifelong Jeopardy! fan who began watching the show as a kid with his mother, Troy admits it is bittersweet to be stepping down from the contestant podium. But the music executive from Tampa, Florida, said he is proud to have won six games, including four runaways.
"This is the biggest dream come true," Troy said of his streak."I knew that I could do it if I ever got a shot."
Troy will get another shot at gold when he returns to the Alex Trebek Stage for the next Tournament of Champions. He'll face off against some of the biggest players from Season 39, including 21-game super-champion Cris Pannullo and 12-game super-champ Ray Lalonde.
"Cris is obviously an incredible player and somebody that I'll certainly be looking for in the ToC," Troy said. "[I plan] to bring my game and play as well as I can."
But for now, Troy said he is happy to be heading home as a champion and that he and his wife, Genevieve, who is also a former Jeopardy! contestant, have already made a few plans for how they will spend his hard-earned winnings.
"My son is obsessed with trains," Troy said. "I think the first thing we'll buy is a really nice train set for him and get working on that music studio.