Jeopardy! Super-Champion Cris Pannullo's Streak Ends With 21 Wins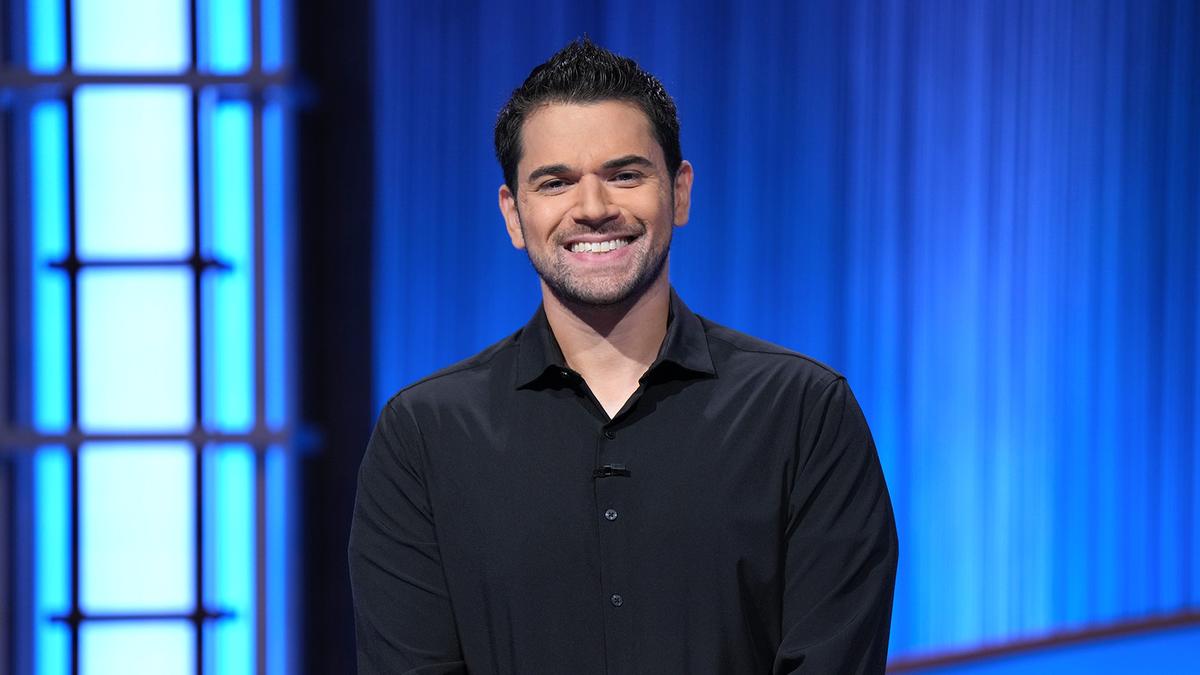 Over his first 21 games, Cris Pannullo appeared to be almost unstoppable. But on Tuesday, Cris' momentum finally ground to a halt, when Andy Tirrell swooped in from behind and defeated the long-running Jeopardy! champ.
Andy won Tuesday's game against Cris and Meghan Mello with a total of $15,399. It wasn't easy, though: The political science & international relations professor from San Diego was actually in the red going into Double Jeopardy!, but after picking up a clutch Daily Double and coming up with the correct Final Jeopardy! response, he was able to secure the win. 
"I think I had to go down in the hole a couple thousand first to really find my groove," Andy said of the comeback. "The fight or flight came in."
For his part, Cris attempted to protect his lead during Double Jeopardy! by making a hefty Daily Double wager of $6,600, but came up short when he failed to provide the correct response.
While Cris admits he is disappointed to be hanging up his buzzer, the customer success operations manager said he considers himself "immensely lucky" to have had such an incredible run. 
"Any one of the Daily Doubles that I bet big on like today, I could have gotten wrong," Cris said. "It could have been the end. It could have happened in Game 1; It could have happened in Game 3."
"So, to go 20-plus games is like the greatest streak of luck I'll ever have in my life," he continued.
Though it seems Cris' luck has run out, the 21-game super-champ isn't returning home to Ocean City, New Jersey, empty-handed — to say the least. With a total of $748,286  in winnings, a spot at No. 6 on the Leaderboard of Legends for consecutive games won and No. 5 for highest winnings during regular-season play AND a spot in the next Tournament of Champions, Cris leaves the Alex Trebek Stage with more than he can carry.