Jeopardy! Champion Suresh Krishnan Notches Four Consecutive Wins: 'I'm on Top of the World'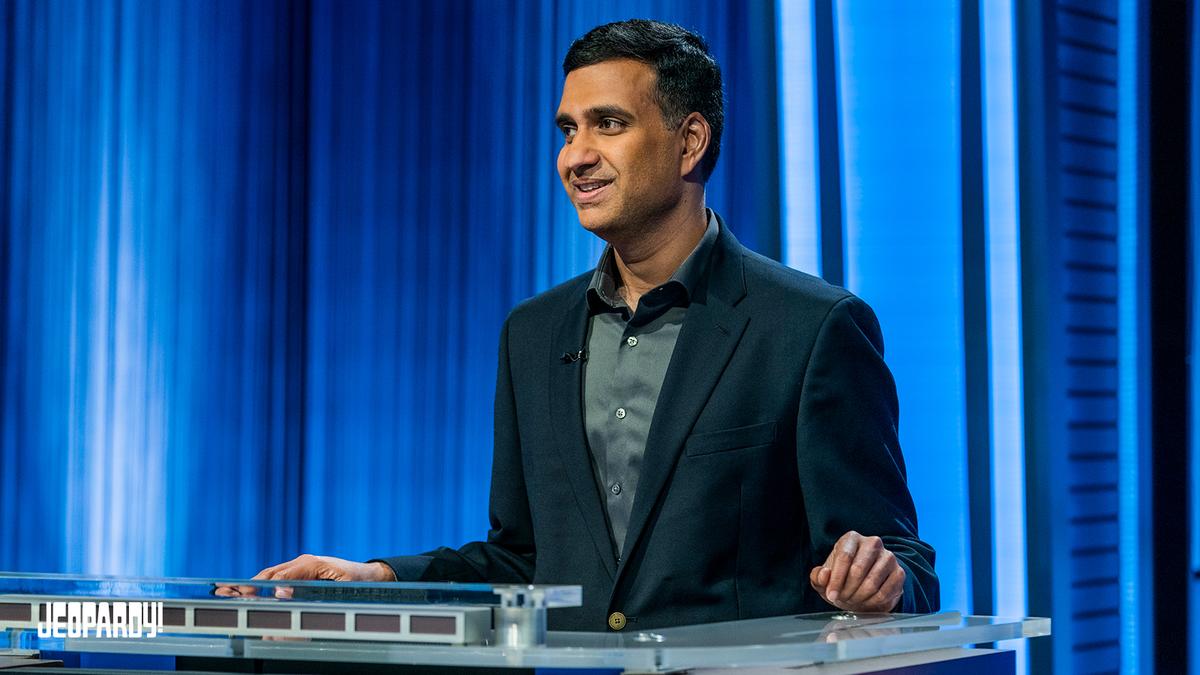 Suresh Krishnan is now a four-game Jeopardy! champion with a total of $53,999 in winnings!
After placing a Final Jeopardy! wager of $0 in Friday's game, the networking engineer from Sawanee, Georgia, secured his fourth consecutive victory in a runaway game against Vicky Cyr, a retired postmaster from Minneapolis and Tim Hagood, a communications consultant from Washington, D.C.
"[During] my first three games, [I had to] come from behind," Suresh said, discussing his latest victory. "So, I was happy I could rest and not worry [about] Final Jeopardy!." 
Suresh said he began his journey to go from a "living room contestant" who would often yell out responses while playing along at home to an actual contender on the Alex Trebek Stage three years ago. And when he finally got the call to be on the show, he set out with hopes of accomplishing one thing — winning his first game.
Suresh notched that achievement on Tuesday when he took down three-game winner Jared Watson and kicked off his streak.
"My goal [was] to win a day, so I could be a Jeopardy! champion," Suresh said, reflecting on his first game. "So, I'm really, really surprised and super happy to be a four-day champ."
As a four-game champion with $53,999 in the bank, Suresh is in the running to compete in the next Tournament of Champions.
 "It's almost too hard to believe," Suresh said of potentially qualifying for the Tournament of Champions. "I'll be super happy to get in."
Whether Suresh will win his fifth game and gain automatic entry into next season'sTournament of Champions remains to be seen, but for now the four-game champ said he already feels like he is "on top of the world" with his current success on the show.