Jeopardy! Super-Champ Cris Pannullo Wins 15 Games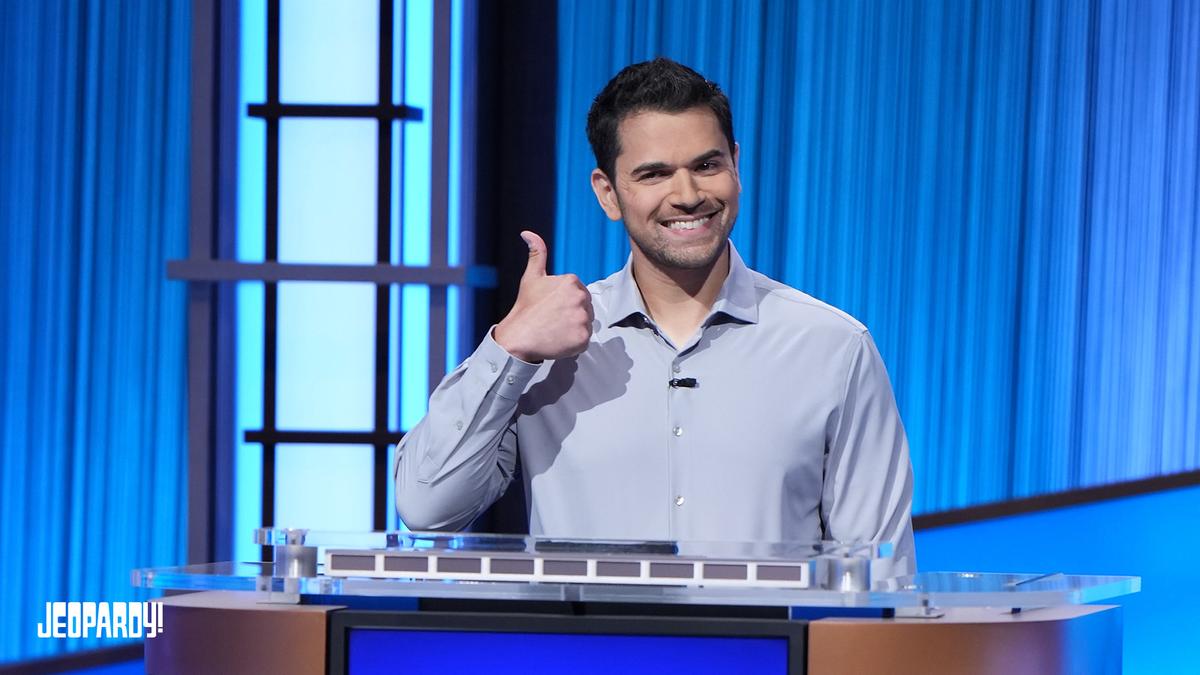 If there's anyone with reason to be celebrating this Thanksgiving holiday, it's Cris Pannullo: he's now a 15-game winner!
Cris, a customer success operations manager from Ocean City, N.J., earned his 15th win in a runway after defeating contestants Sam Papuha and Holly Smith on Black Friday — an achievement which solidifies his position as No. 10 for consecutive games won on the Leaderboard of Legends. And as if that wasn't impressive enough, he currently ranks 7th for highest winnings in regular-season play with a phenomenal $526,544.
For his part, Cris says he's not letting all this winning — or his competition — affect him. "I haven't felt [the pressure]. I think it probably affects my opponents more to hear they're going against someone with a big streak because to me, it's basically the same thing every time."
Indeed, Cris has shown no signs of slowing down. Just the day before, Cris achieved a personal best for single-game winnings when he finished with $71,821 — a total which Ken Jennings described in Thursday's episode as a "Holzhauerian number," in reference to Jeopardy! super-champ James Holzhauer who was known for his tremendous single-game winnings.
Even the defeated contestants that Cris has left in his 15-game wake might say his ongoing streak deserves a thumbs up. But it's more than likely that Cris has beaten them to it, since it's a gesture that's become Cris' signature move in practically every game.
"It's just something I do naturally," Cris explains. "It's just my reaction if someone says something. Instead of saying OK, I'll give a thumbs up. I do it at work all the time on Zoom. I do it at home. I do it with family. It just felt natural to do it. It's a habit of mine in real life, and it's carried over here."
Be sure to tune Monday to see if Cris will give a thumbs up during his 16th game.