Matt Amodio Becomes a Jeopardy! Millionaire With 28th Win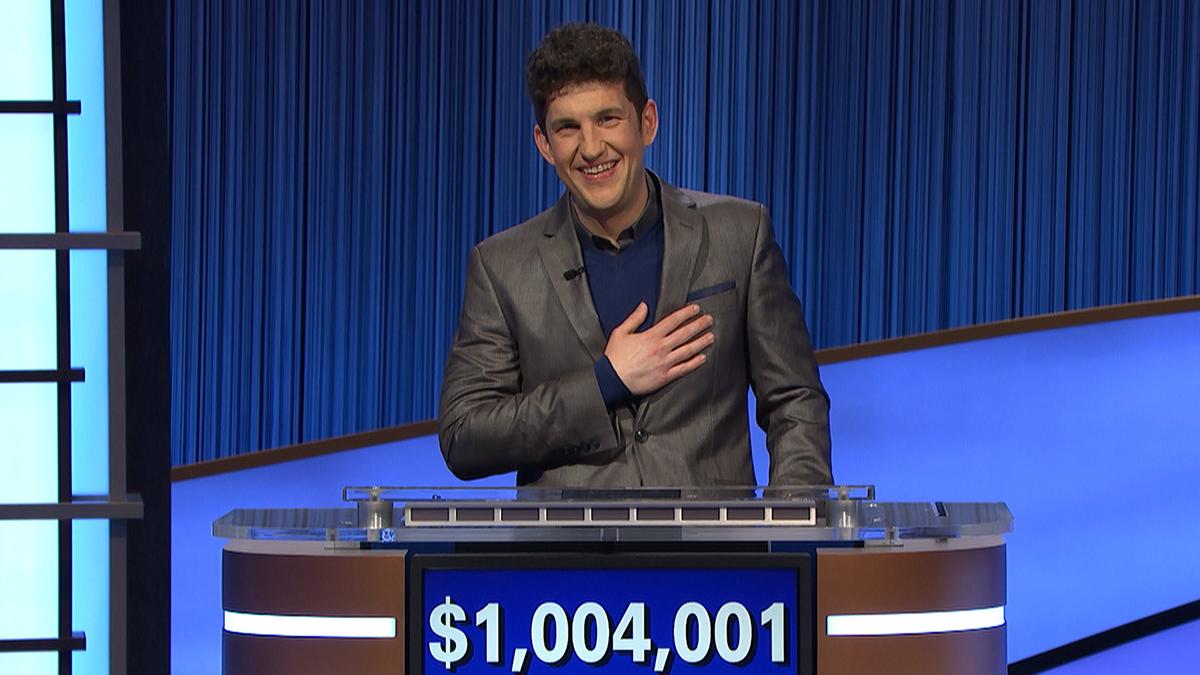 With 28 wins in the bag Matt Amodio is officially a Jeopardy! millionaire! His latest victory on Friday brought his total winnings to $1,004,001. 
"I had this as way beyond my wildest dreams going in," Matt said. "I knew it was a possibility, but I thought it was a very remote possibility, and to have it actually happen is unbelievable." 
Matt is now the third person in the show's history to earn more than $1 million in regular-season play.
The only other contestants to win more than $1 million in regular season games are Ken Jennings, whos 74-game streak yielded $2,520,70, and James Holzhauer, who earned $2,462,216 over the course of 32 victories. 
Last season, Matt shared plans to buy a house with his Jeopardy! winnings and now he says he's dreaming even bigger. 
"Multiple houses," Matt joked. "No, I'm going to learn a lot about investing in the coming months."
Tune in Monday to see if Matt the millionaire can keep up the momentum!