2022 Tournament of Champions Recap: The Quarterfinals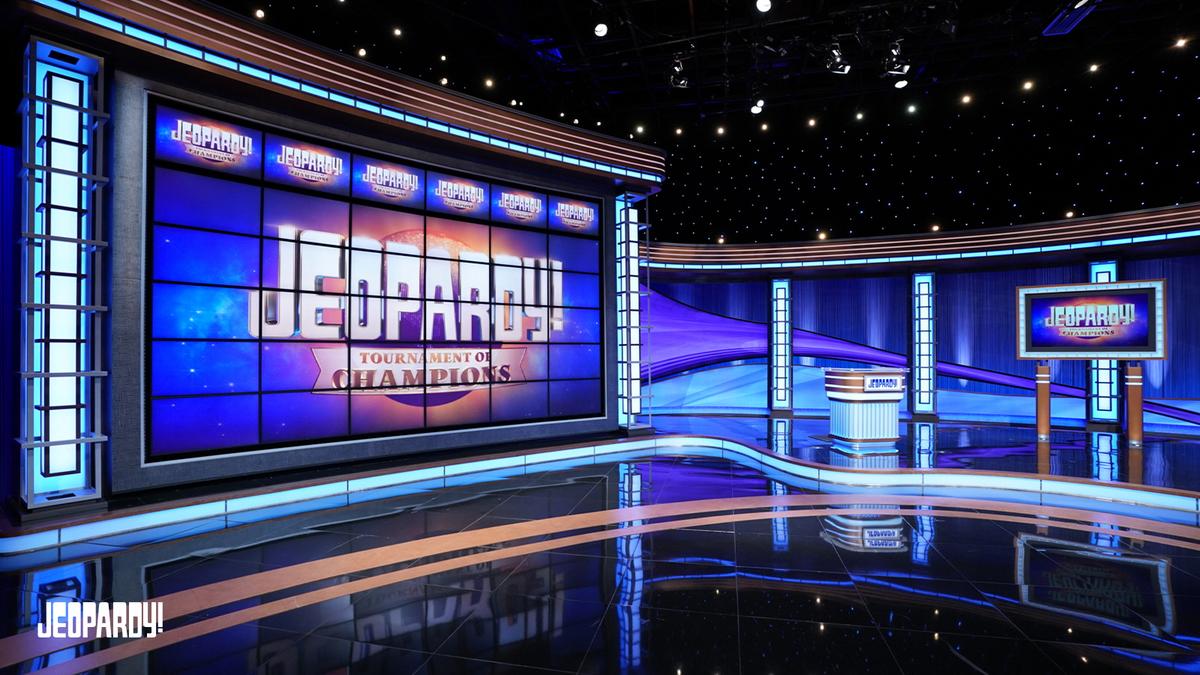 The 2022 Tournament of Champions quarterfinals concluded on Monday with Professors Tournament champion Sam Buttrey securing a spot in the semifinals alongside five other semifinalists who won their quarterfinal games last week. 
Sam, an associate professor of operations research at the Naval Postgraduate School, beat out Second Chance winner Jessica Stephens and six-game champ Zach Newkirk with a runaway game and a score of $19,600.
Six-game champion Eric Ahasic won his quarterfinal last Friday against four-time champ Jackie Kelly and Jeopardy! National College Championship winner Jaskaran Singh. After picking up both Daily Doubles in Double Jeopardy! and coming up with the correct Final Jeopardy! response, the meteorologist from Minneapolis finished first with a whopping score of $39,201.
John Focht, a software developer originally from El Paso, Texas, put on an equally impressive performance during Thursday's matchup between seven-game champion Courtney Shah and Second Chance winner Rowan Ward. The four-time winner advanced to the semifinals with a runaway victory and score of $32,000.
Seven-time champion Brian Chang, five-game champ Tyler Rhode, and four-game winner Margaret Shelton went head-to-head Wednesday in the third game of the quarterfinals. Tyler, a director at a start-up in New York City, proved victorious and advanced to the semifinals with a score of $34,800.
Tuesday's game between 11-game super-champ Jonathan Fisher, five-time champion Andrew He, and four-game winner Christine Whelchel ended with a nail-biting Final Jeopardy! round that left all three contestants stumped. But, thanks to his calculated wagering strategy, Andrew, a software developer from San Francisco, prevailed and won his game by $2 with a score of $12,001.
Four-time winner Maureen O'Neil scored the first win in the tournament last Monday during her game against 16-game super-champion Ryan Long and six-game champ Megan Wachspress. Maureen, an executive assistant from Cambridge, Massachusetts, won the game with a score of $16,799 and earned her spot in the semifinals.
The six winners of the quarterfinal games will go up against the three seeded super-champions – Amy Schneider, Matt Amodio, and Mattea Roach – in the semifinals, which start on Wednesday, November 9.  They are now one step closer to securing the Tournament of Champions title and grand prize of $250,000.