Champ Talk: A Chat With the 2021 Tournament of Champions Finalists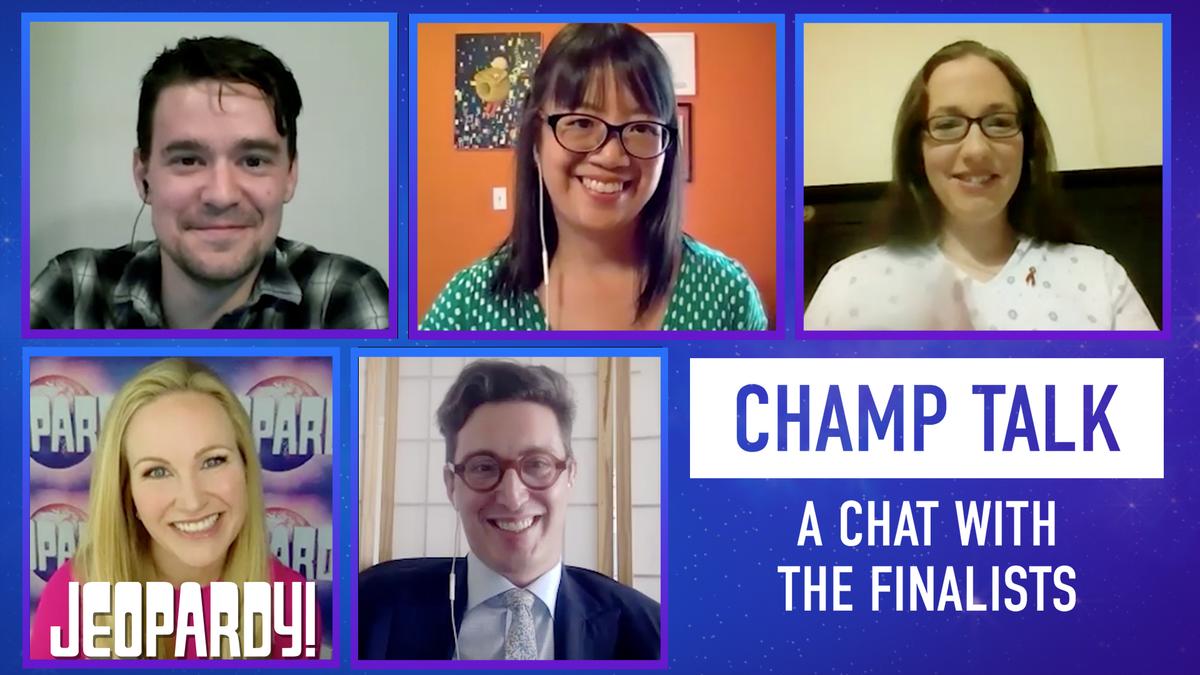 In the lead-up to the 2021 Tournament of Champions finals, guest host Buzzy Cohen joins Veronica Vichit-Vadakan, Jennifer Quail, and Sam Kavanaugh to get their thoughts on making it to the finals. In this rare, extended chat led by Clue Crew member Sarah Whitcomb Foss, the finalists touch on their preparation, the camaraderie between the contestants, and how they're feeling at this stage in the tournament.
It's all on the line now! Three finalists. Two games. One of these players is about to earn $250,000 and entry into a very elite club. The finals start now.