Buzzy Cohen's Journey from Jeopardy! Champ to Guest Host: "A Dream Come True"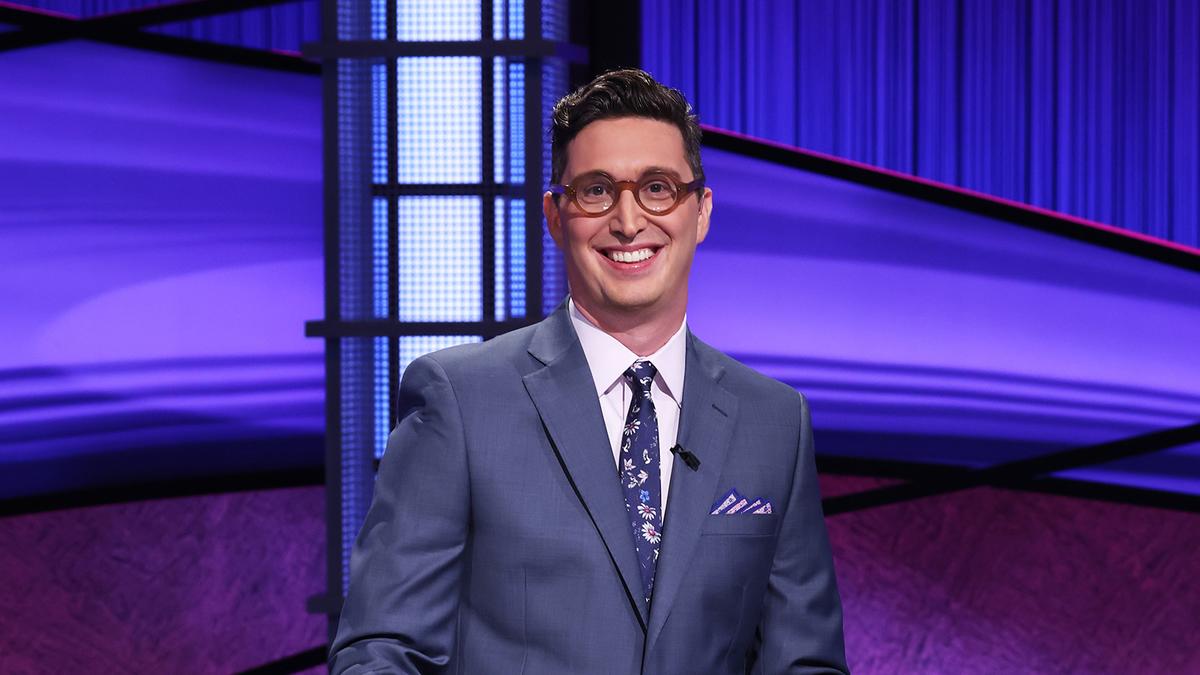 Buzzy Cohen is back on Jeopardy! But this time, he's stepping in as the guest host of the 2021 Tournament of Champions, airing May 17-28.
Here's a look back at his journey from contestant to guest host.
In 2016, Cohen quickly became a fan favorite when he went on a 9-game winning streak, earning a total of $164,603. It wasn't just Cohen's impressive gameplay skills that fans enjoyed, it was his bubbly temperament and fun rapport with Alex Trebek, who nicknamed him "Mr. Personality."
"Alex had an amazing sense of humor, [and] loved to goof off," Cohen said. "We kind of gave him license to show that side of himself."
When Cohen returned to Jeopardy! in 2017 to claim the Tournament of Champions title and win the $250,000 grand prize, he brought that same light-hearted nature to the game.
"When Austin and Allen and I had decided to do our coordinated intros we didn't tell anybody and after we did it Alex came out and joined in," Cohen recalled. "It was so special to have that moment."
In the flush of victory, Cohen even joked with Alex about one day having his job. At the time, it was a cheeky remark about a dream he never expected to come true, and his smile falters at the memory of it. His respect for the task, and affection for Alex shines through.
"I was so honored to be asked and I'm really hoping that I can give these great champions the tournament they deserve."
Check out Buzzy's exclusive interview on guest hosting the 2021 Tournament of Champions below: