The Road to Jeopardy!'s 2021 Tournament of Champions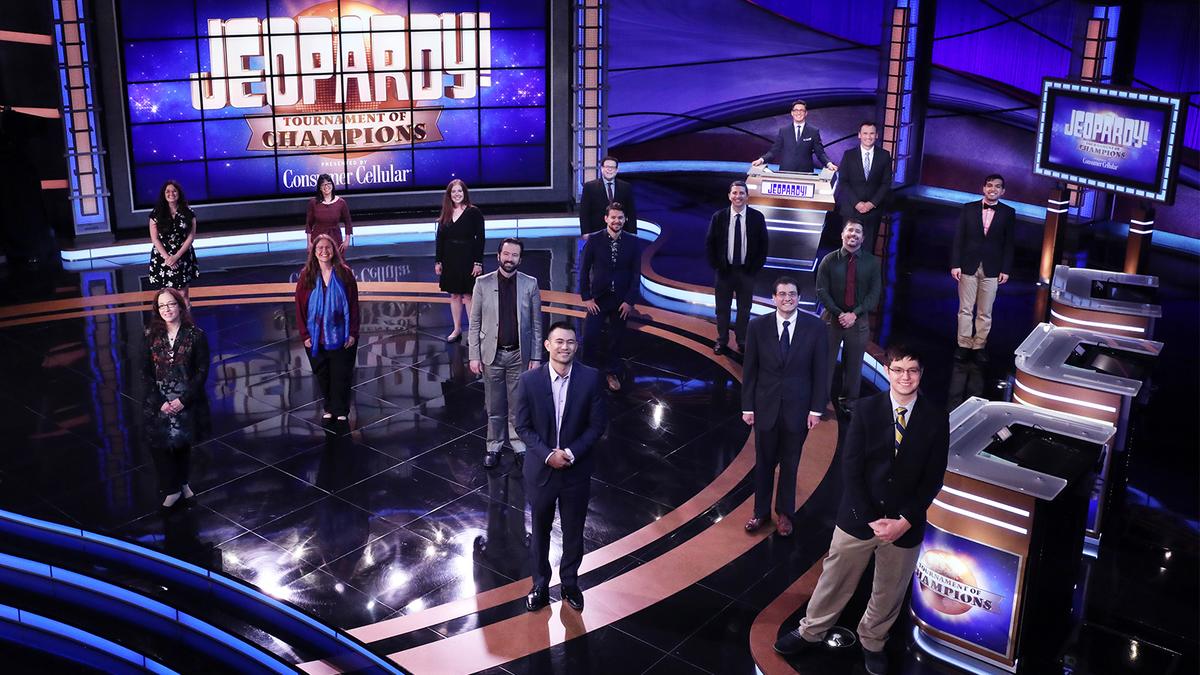 The 2021 Jeopardy! Tournament of Champions marks the return of an elite field of 15 outstanding players representing 83 wins, two tournament champs, and over $2 million in prize money. It's been a long wait, but now the best of the best are back, and they're ready to play.
"This is our biggest event of the year with the best players competing," Jeopardy! Executive Producer Mike Richards said. "The stakes are high, the material is tough, and there's a quarter of a million dollars on the line."
The tournament itself brings together champions from Oregon to Georgia, and from Arkansas to Michigan. But the distance traveled and the long wait has done nothing to diminish their competitive edge.
"This is my Super Bowl," 4-game winner Ryan Bilger said. "This is my World Series."
"You had to do something pretty impressive to be here," 19-time champ Jason Zuffranieri added.
Indeed, for a pool that includes Ryan and Jason; 8-time winners Mackenzie Jones, Jennifer Quail and Karen Farrell; and Teachers Tournament and College champs Ben Henri and Nibir Sarma, respectively, there's only one thing that this group unanimously agrees on: It's anybody's game.
One of the challenges presented was a place for all 15 champions to stay. Many hotels in the area were not open or were operating at a limited capacity.
"The historic Culver Hotel agreed to open exclusively for the use of our contestants," Richards said. "We wanted to make sure that these great champs got the competition they deserved. We couldn't have asked for a better venue."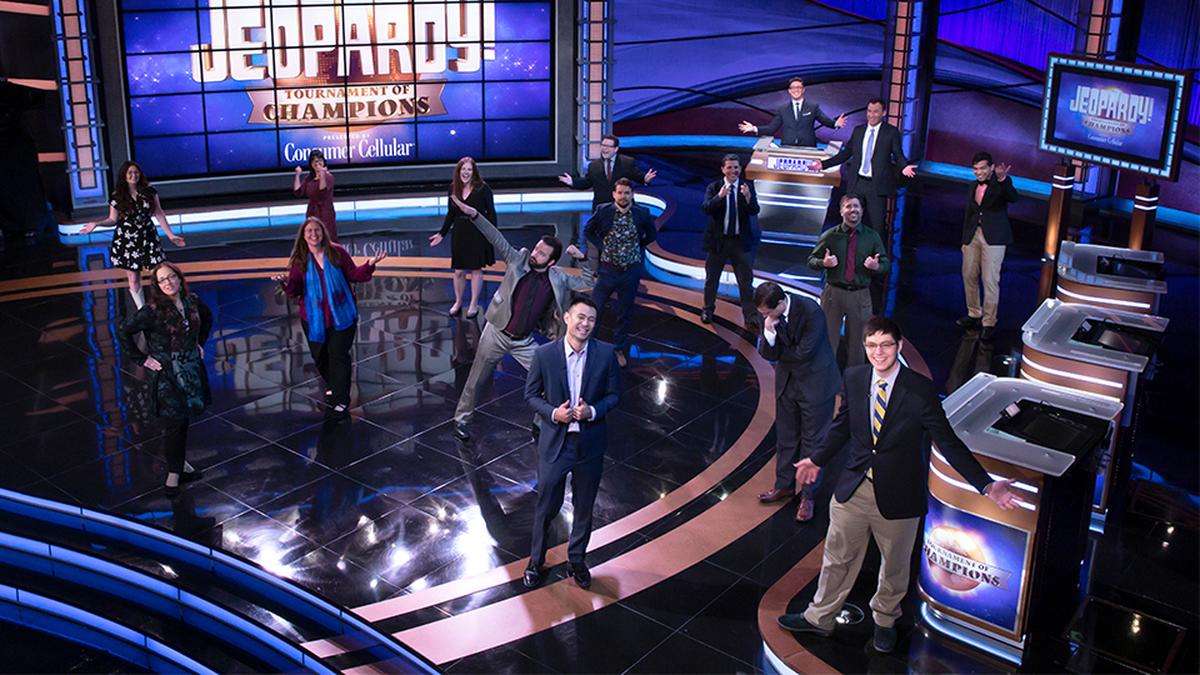 As for the contestant experience, their natural camaraderie is a consistent theme among Jeopardy! players, and the warmth and respect they have for each other is always a notable aspect of the Tournament of Champions.
"It could have been strange right now with some of the social distancing protocols," Jeopardy! Contestant Producer Corina Nusu said. "But they all made the extra effort to connect. They really made space to have fun and enjoy their experience together. These people are competitors for a few days, but they always become friends for life."
So, are you ready for the 2021 Tournament of Champions? Break's over. Game on! Watch May 17-28.