Jeopardy! Champ Buzzy Cohen to Guest Host 2021 Tournament of Champions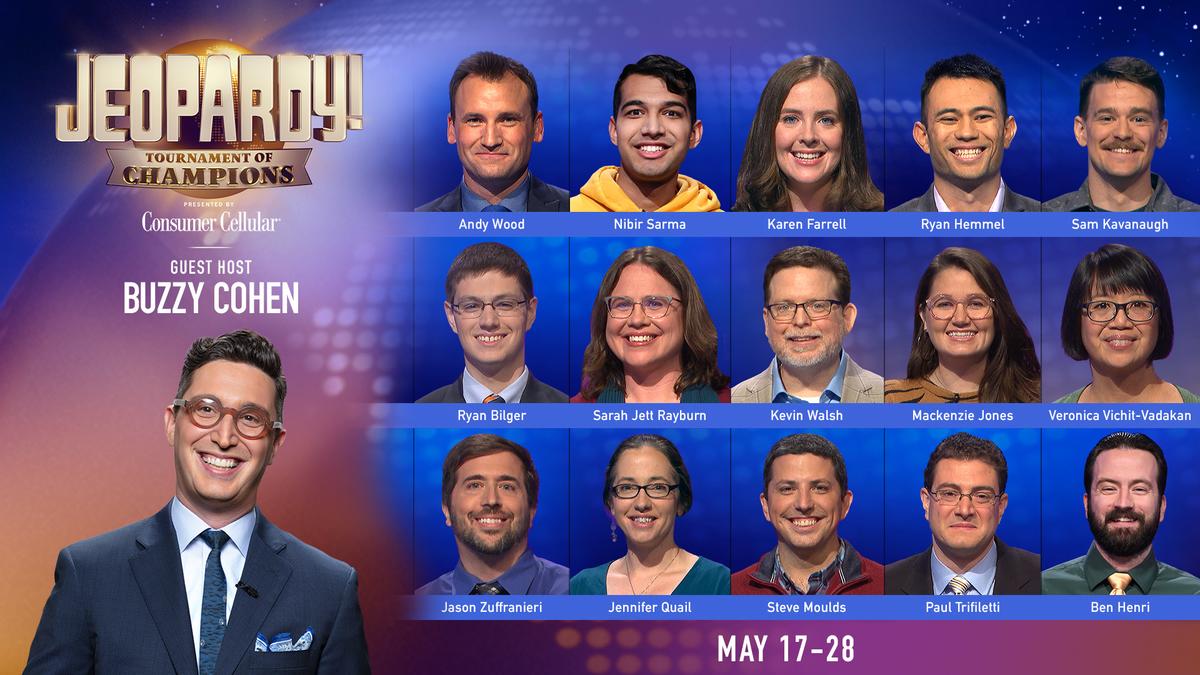 Former Jeopardy! Champion Buzzy Cohen is returning to the show to guest host the upcoming Tournament of Champions, set to air May 17-28.
Cohen, who was given the nickname "Mr. Personality" by Alex Trebek, became a fan favorite in 2016, winning $164,603 over the course of 9 games. He returned in 2017 to win the Tournament of Champions and in 2019 as a team captain for the All-Star Games. This year's appearance will mark Cohen's retirement as a contestant as he will no longer be eligible to compete after his stint as guest host.
"Buzzy has been where each of these champions is, so we think it'll be comforting for the contestants to see a familiar face behind the lectern," Jeopardy! Executive Producer Mike Richards said. "We will miss seeing him compete, but we look forward to seeing how he uses his quick wit and personality as guest host."
Fifteen of Jeopardy!'s top competitors who won the most games between the last Tournament of Champions in 2019 and the end of 2020, as well as the most recent Teachers Tournament and College Championship winners, will be vying for the $250,000 grand prize in this year's tournament. The second and third prize winners will receive $100,000 and $50,000, respectively.
The $250,000 grand prize will be matched and donated to the Hope of the Valley Trebek Center for the Homeless, which will assist up to 300 people per year with shelter, intensive case management, mental health services, job training and placement, substance abuse counseling, housing navigation, life skill training and medical care.
Sadly, Brayden Smith, a five-game champ who earned a spot in the championships, passed away in February. His absence will be acknowledged during the tournament.
The prestigious 10-day event is divided into three segments: quarterfinals, semifinals, and finals. During the first week of the tournament, three contestants will compete each day in the quarterfinals. Winners of the quarterfinals - as well as four Wild Card players who hold the highest scores among non-winners - will all advance into the semifinals during the second week of the tournament. The three players who win the semifinals will face off in the two-day finals for the Grand Champion title and the $250,000 payday. 
Check your local listings here to see when you can watch the champs square off!