Here Are the Finalists of the 2021 Professors Tournament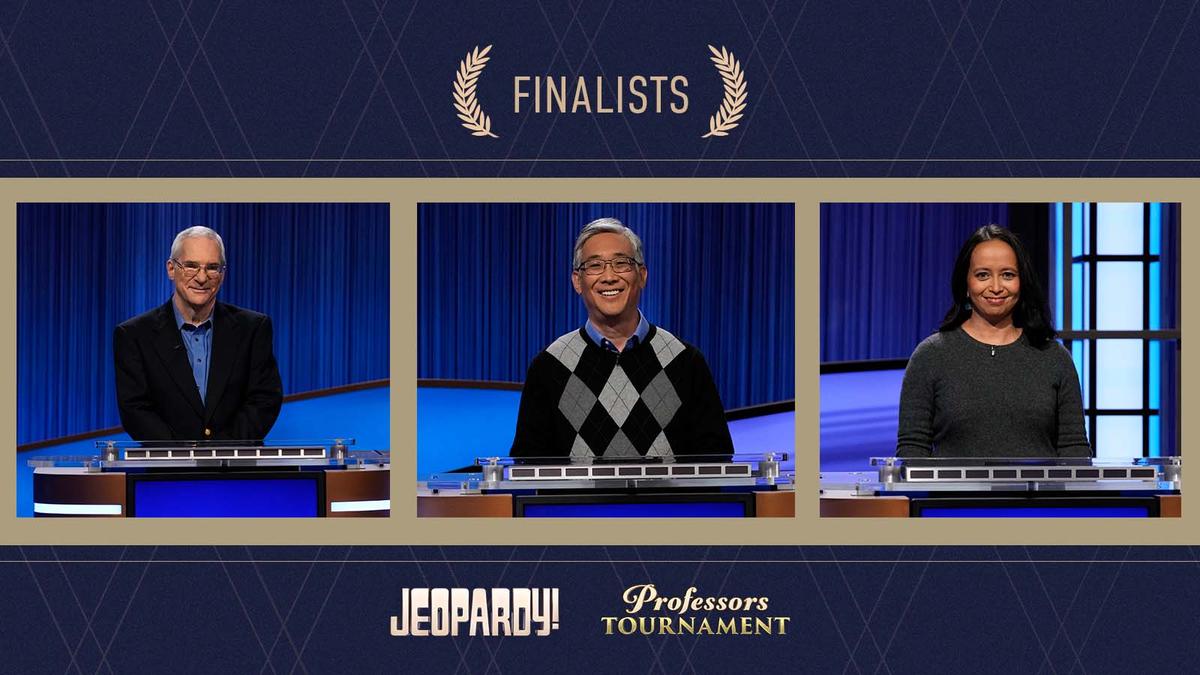 They came, they played, they conquered! Sam Buttrey, Alisa Hove and Ed Hashima are heading to the finals in the first-ever Jeopardy! Professors Tournament.
The semifinals concluded on Wednesday with Ed Hashima, a professor of history at American River College, claiming the last finalist spot after a close game between Roanoke College's Gary Hollis and University of Delaware's Deborah Steinberger.
"It's amazing," Ed said of advancing to the finals. "I was really just overwhelmed when it was finally, you know, over and I could take that big sigh and let it all out. Because I felt like I was holding it together by a shoestring."
On Tuesday, Alisa Hove, a professor of botany at Warren Wilson College, nabbed her spot in the finals with a runaway game against Northern Arizona University's Marti Canipe and Penn State University's Hester Blum.
"I was just hoping to have a really good game and just enjoy myself," Alisa said. "So, winning is just — wow!"
Sam Buttrey, an associate professor of operations research at the Naval Postgraduate School, aced his semifinals matchup on Monday against University of San Francisco's J.P. Allen and California State University Fullerton's Katie Reed. After taking the lead in Double Jeopardy! and coming up with the correct Final Jeopardy! response, Sam took the game and claimed the first spot in the finals.
"It is crazy," Sam said of becoming a finalist. "It's something that I will always remember. And I'm just delighted that I squeaked past those two players."