Galápagos Great Escape Sweepstakes Winners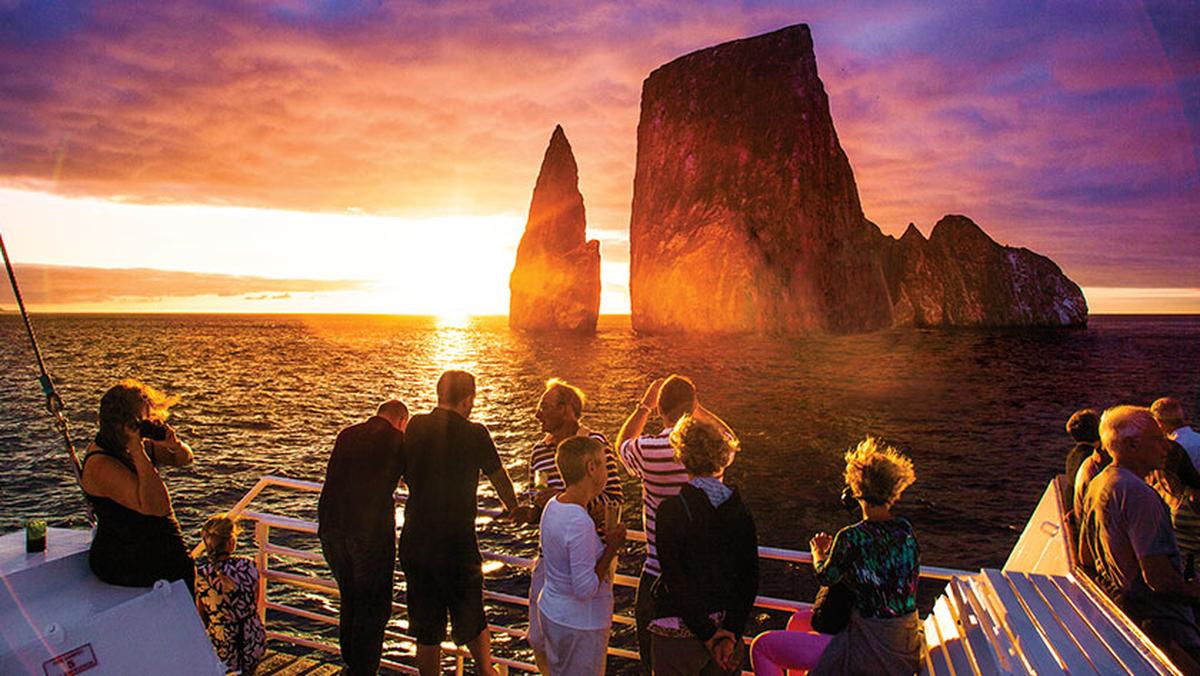 A big thank you to the millions of viewers who entered the Galápagos Great Escape Sweepstakes! We partnered with Lindblad Expeditions to give away the trip of a lifetime: a week-long adventure aboard the National Geographic Endeavour II, exploring the Galápagos Islands with Alex Trebek! The 10 lucky winners and their guests will have the rare opportunity to snorkel with sea lions, hang out with giant tortoises, hike right next to iguanas and blue-footed boobies, and kayak among the most idyllic bays. The wait is over and the winners have been selected!
Michael B., Buffalo, NY
Holly M., Macon, GA
Aubrey H., Vineland, NJ
Jane A., Weston, MA
Tom Z., Orem, UT
Debbie P., Wappingers Falls, NY
Kathleen M., Oceanside, CA
Marie S., Macon, GA
Faye G., Green Cove Springs, FL
Marci P., Springfield, OH
Congratulations to our 10 winners, and stay tuned for the next sweepstakes!
In the meantime, get your weekly Jeopardy! fix:
This Week on Jeopardy!
Latest J!Buzz
Test Your J!6 Skills