Ben Goldstein's Jeopardy! Streak Ends With Five Wins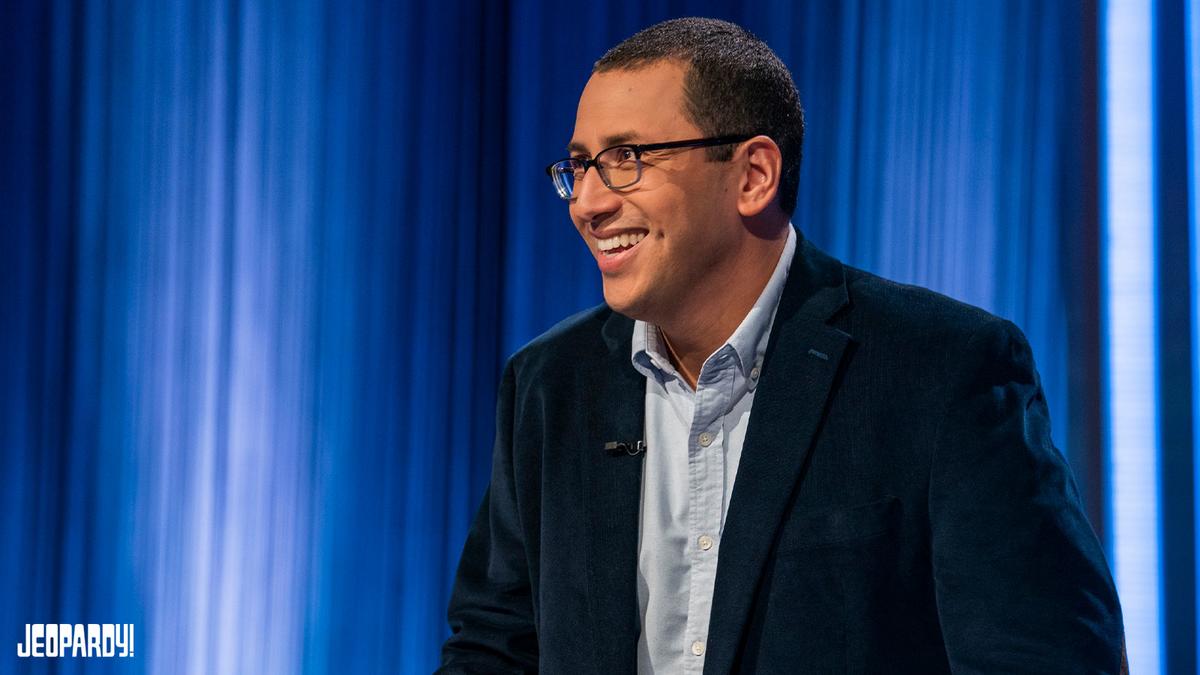 Jeopardy! champion Ben Goldstein finished his run on Friday with five wins and $49,298 in the bank!
"It sounds pretty nice," Ben said of ending his streak as a five-game champ. "I'm on top of the world right now."
The content marketing specialist from Dexter, Michigan, was in the lead heading into Final Jeopardy! on Friday with $16,200. Ron Nurwisah, an editor originally from Toronto, Canada, trailed behind him in second with $13,8000 and Donna Matturri, a librarian, from Columbus, was in third with $11,400. But after Ben and Ron did not provide the correct response, Donna took the win with a total of $17,400 and was crowned the new Jeopardy! champion.
While Ben's time behind the contestant podium has come to an end for now, the five-game champ said he is "incredibly psyched and grateful" to have punched his ticket to the next Tournament of Champions.
"The ride is not over," Ben said. "Even though I was disappointed that I lost that last game, I know I have a ticket back to this stage."
At the start of his run, Ben said qualifying for the Tournament of Champions felt like a "stretch goal," but as his streak progressed he was happy to have turned that dream into a reality.
 "It was something I always visualized preparing for the show," Ben said of earning a spot in the Tournament of Champions. "You know, the experience is great but I didn't come to just compete. I wanted to win some games and then keep playing because it's so much fun to play."
Ben began his streak last Friday when he defeated Suzanne Goldlust, a victory in which he said gave him a major confidence boost.
"I absolutely had some imposter syndrome coming in the first game thinking, 'God, everybody is so smart. Do I deserve to be here?,'" Ben said. "[After winning] I came back to the second one thinking, 'Yeah I could beat anybody in front of me on the right board.'"
And though Ben was able to channel that optimism and win five games in a row, he said in the end he learned it would take more than a positive attitude and quick buzzer skills to keep his hot streak going.
"I think coming back the second game I felt like the buzzer was my advantage," Ben said. "But I went up against some people today that were faster than me and [now] I know I can't rely on just that going forward."
Ben will face off against some of the top players from Season 39, including Cris Pannullo, Ray Lalonde, and Ben Chan when he returns to compete in next season's Tournament of Champions.