Jeopardy! Super-Champ Cris Pannullo Wins 20 Consecutive Games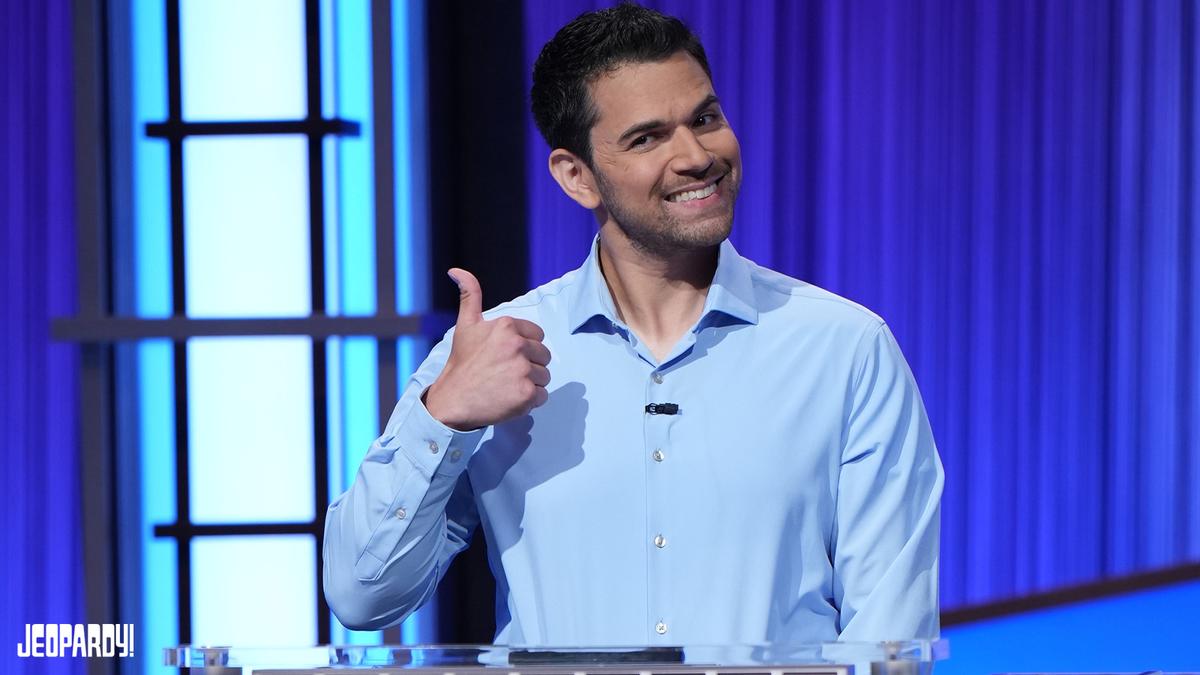 Jeopardy! super-champ Cris Pannullo has done it again! The customer success operations manager from Ocean City, New Jersey, is now a 20-game winner. 
Cris annihilated the competition in Friday's game against Josh Gregor and Ilana Freedman. He picked up all three of the Daily Doubles, and responded correctly to Final Jeopardy!, sealing the win and finishing with a runaway total of $44,121. 
"Every single game you have two people just coming for you non-stop and the pressure doesn't ever seem to stop," Cris said. "So, [winning] 20 games is incredible." 
Over the course of his impressive streak, Cris has amassed $710,865 in winnings and made his mark  in the Jeopardy! history books. He currently sits in fifth on the Leaderboard of Legends for highest winnings during regular-season play and is now tied in sixth place with fellow 20-game winner Julia Collins for consecutive games won. 
Only five other contestants have won more games than Cris: Ken Jennings (74 games), Amy Schneider (40 games), Matt Amodio (38 games), James Holzhauer (32 games), and Mattea Roach (23 games). 
"[It's] like a real murderers' row," Cris said of the names sitting ahead of him. "It's super cool to be on that list."
Since his streak began back on September 30, an incredible 80 percent, or 16 of Cris' 20 wins, have ended in runaways; he isn't just beating his opponents, he's demolishing them. But there have been a few close games that suggest this super-champ isn't totally invincible, like Thursday's matchup between Rob Lamanna and Jeri Zulli, where Cris finished in first by a more pedestrian $2,021. 
"I had some really, really good opponents this week who were beating me on the buzzer," Cris said. "Some were beating me on the board, [and] they were just smarter than me and quicker than me."
Nonetheless, Cris said he was able to prevail thanks to his strategy of swinging for the fences when he found the Daily Doubles.
"If you're trailing you need to bet big to get that lead, and you need to bet big to keep the lead," Cris said. "I've been a little shaky on Final Jeopardy!, so any chance I can get to solidify a runaway is crucial."
While Cris' streak has been chock-full of milestones, the 20-game winner said his most memorable moment so far has been "just going in and winning that first game." Let's see if Cris can make his next game on Monday as memorable as his first.