Jeopardy! Champion Stephen Webb's Streak Ends With Eight Wins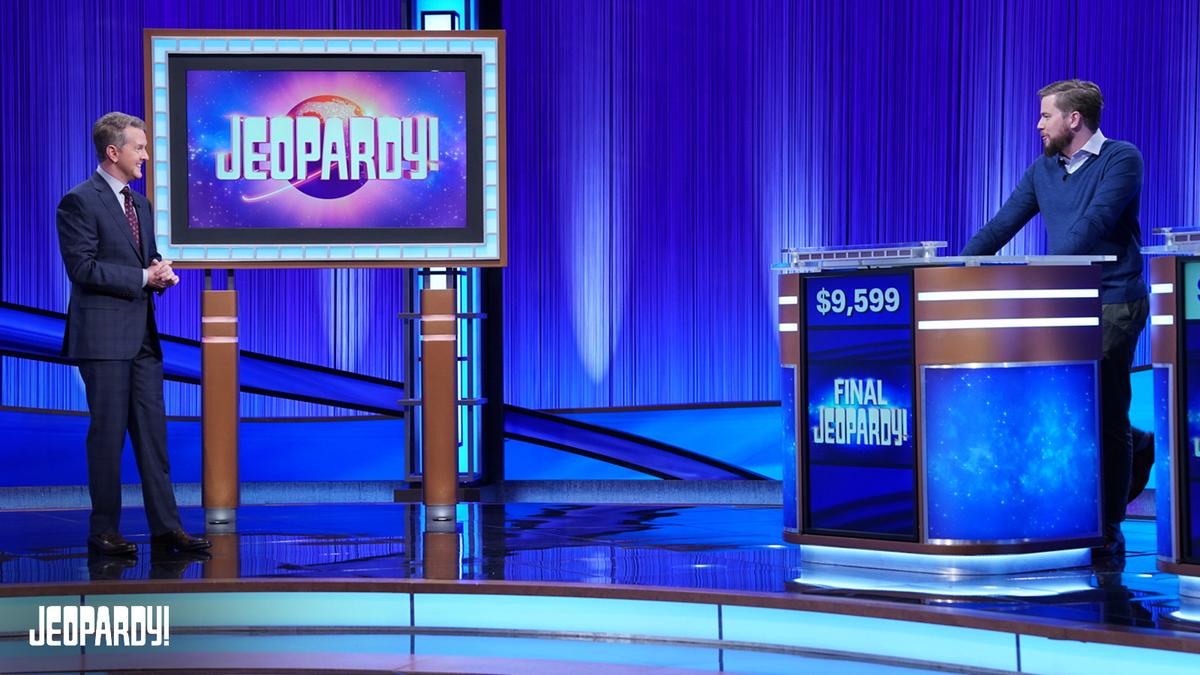 After winning 8 games in a row, reigning Jeopardy! champion Stephen Webb's streak ended Friday after he was defeated by Kelly Barry.
Stephen, a data scientist from Longmont, Colorado, was in the lead going into Final Jeopardy! against Kelly and Mark Bernstein, but it was a close one as Stephen was only $1,000 ahead of Kelly. Ultimately, Kelly took home the win when she got the correct response and Stephen did not.
Despite his recent loss, Stephen has racked up an impressive $184,881 in winnings and punched his ticket to the next Tournament of Champions.  
"My first goal was [to reach] $100,000 and then [qualify for] the ToC," Stephen said. "And that's just what happened in game four and game five."
Many contestants embark on streaks by leveraging Daily Doubles each game. But Stephen only found five Daily Doubles during his streak, which proves that even without the luck of the gameboard, one can still be a powerhouse player.
"This game is really hard to play if everybody gets to double their money and you don't," Stephen shared. "I went the last five games – not a single Daily Double. I don't know how I won most of them."
While Stephen may be modest about his success, his player stats, which include responding correctly 91 percent of the time, show that his streak has been no fluke.
"There was a lot of great competition here," Stephen said, discussing his run. "Having a category that's physics when you're a physicist – it helps, it helps."