The 10 Most Memorable Jeopardy! Moments of 2015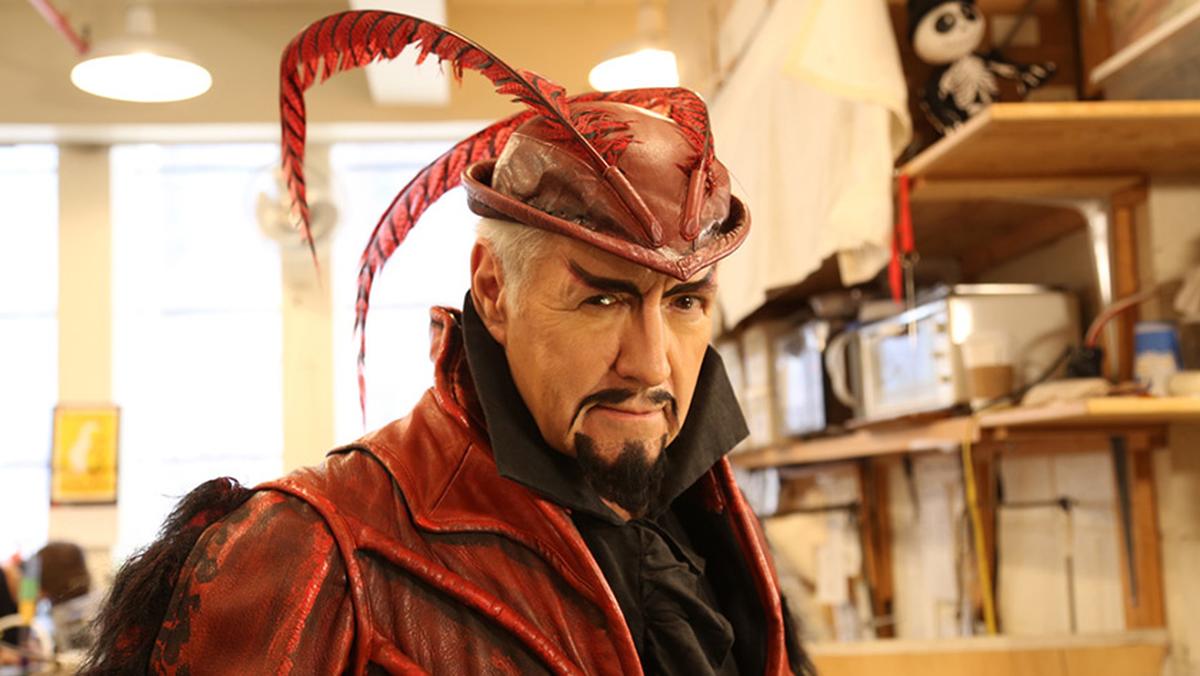 Putting on a daily quiz show means we're constantly in the process of generating new material, and it's not until a time like this – at the end of the year – when we can allow ourselves the luxury of looking back to enjoy some of our favorite moments.
From new approaches to presenting clues, to viral contestants, to thrilling tournaments and more, here are our picks for the 10 most memorable Jeopardy! moments of 2015.
Don't see your favorite memory of the year? Tweet us @jeopardy and let us know what you liked. We'd love to hear from you.
10. Shooting clues for HAMILTON, witnessing theatrical history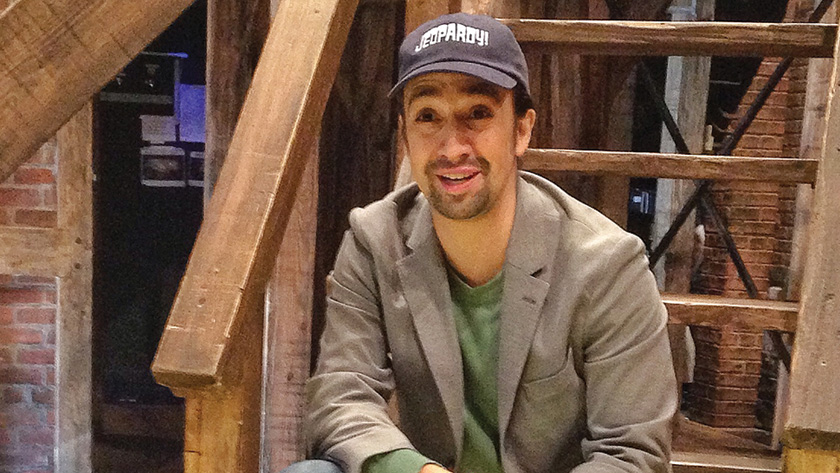 Early this year, a little bird told us that something very special was about to happen in the theater world, and our ears instantly perked up. Hamilton, the musical, was set to premiere on Broadway and present a new approach to both theater and history. Who wouldn't be excited to witness a paradigm shift of this magnitude in person? When we got the news, some of us rushed to the Public Theatre to catch its off-Broadway run, and those who did relished the experience.
When we went to New York City to film clues for the category HAMILTON, we got to know Lin-Manuel Miranda; the actor, composer, and the star of Hamilton. For a bit more on the play and Lin-Manuel, check out our behind-the-scenes piece here.
9. Jeopardy! contestants make big waves on the internet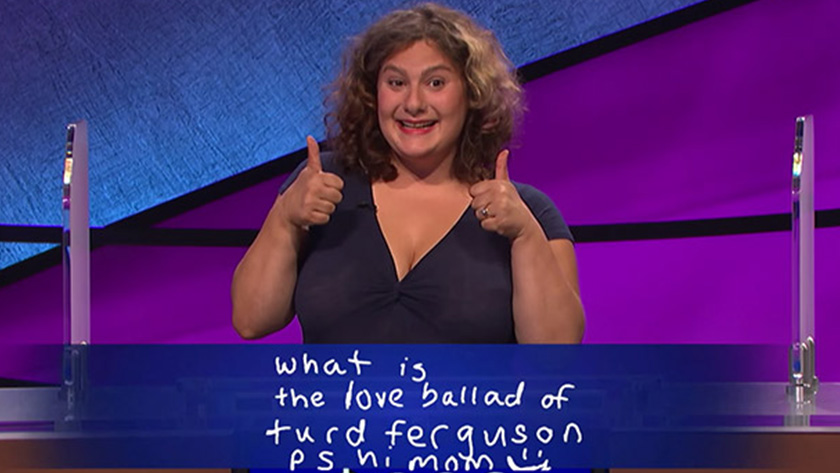 Season 32 has made big waves on the internet. It's a testament to our talented Contestant Department, that most of what grabbed the attention of fans, readers, media outlets, and more, was our unique pool of contestants. As Alex often says; they're the true stars of the show.
From Matt Jackson's slow smile, to Talia Levin's Turd Ferguson moment, to Becky Sullivan's apparent insult to liberals, to "Hot Tom," and more, we'll keep them coming. Be sure to tune in so you don't miss a beat.
8. Teamwork with Dreamworks
Finding unique ways to present clues and categories is one of the fun and unique challenges at Jeopardy! In an effort to both entertain and educate in a thoughtful way, we collaborated with Dreamworks on two occasions to animate two categories called MR. PEABODY & SHERMAN and NOT AS GREAT AS PUSS IN BOOTS.
7. Dressing up Alex Trebek for COSTUMES AT THE MET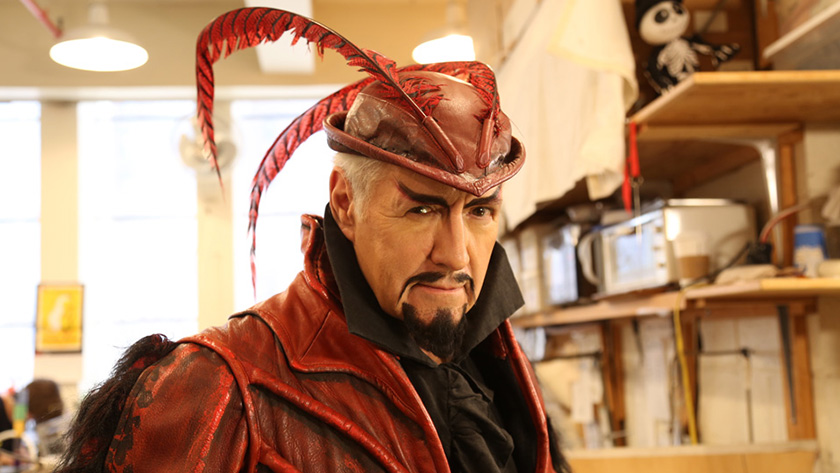 Any day Alex gets into costume to present clues is a good day here at Jeopardy!, so going backstage with Alex at the Metropolitan Opera in New York City was a once in a lifetime experience. It's said that clothes make the man, and these dramatic duds certainly had their effect on his performance.
In case you missed it, this article should give you an idea of how much fun it was to shoot COSTUMES AT THE MET (full category below).
6. John Oliver proclaims Jeopardy!'s immortality at the Emmys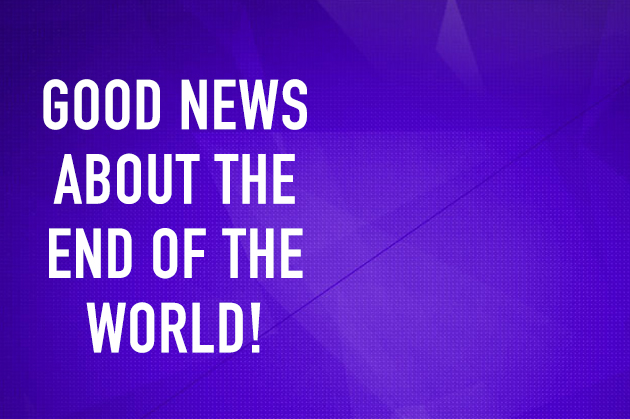 Another highlight of 2015 was this unexpected recognition from John Oliver's Emmy presentation for "Limited Series":
"…Every show on television will go off the air eventually with the sole exception of Jeopardy! And I'll tell you why: The sun could burn out. Humanity could flee to another galaxy. Time as we know it could cease to exist. But Alex Trebek will still be there, scolding librarians from Ames, Iowa, to answer in the form of a question…"
We hope he's right! To watch John Oliver's full speech, click here.
5. The new jeopardy.com launches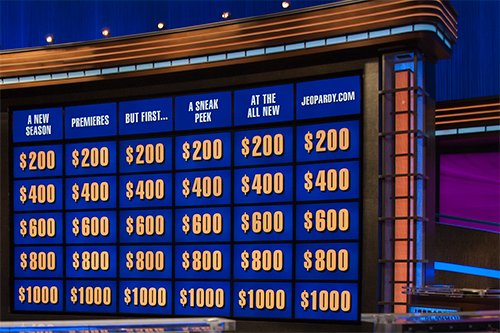 Since you're reading this, it's safe to assume you know about the new jeopardy.com. But in case you happened upon this page by way of some Internet magic, let us recount one of our most memorable moments of 2015: the launch of the new jeopardy.com.
The digital hub of all things Jeopardy!, the new and widely expanded site is home to plenty of features that we hope you enjoy.
One feature is a brand new game called J!6. You may not know that our writers always prepare an extra clue for each of the categories. J!6 allows fans to play that sixth clue from each day's show. Watch it on Jeopardy!, play it on J!6. A new game everyday.
J!Buzz is our editorial platform – the space for you to get exclusive, behind-the-scenes content and updates about America's Favorite Quiz Show®.
You may also create a MyJeopardy! account to keep you updated with online test dates, personal progress in J!6, your responses to The New York Times Clue of the Day, and more.
The Tournament of Champions Tracker tells you who's in the hunt for our pinnacle annual event in real time. As champions rack up wins and dollars, we feature them here so you know who you can cheer on when the time comes.
The New York Times Clue of the Day, in partnership with The New York Times, features one clue for you to ponder before tuning in to Jeopardy! Consider it your warm-up for the main event. Create a MyJeopardy! account to save your responses if you want to see how you fared when you tune in, or you can find them in the following day's NYT next to the crossword puzzle.
For those who can't get enough gameplay, we have just the thing. Infinite Final Jeopardy! features almost every clue from the past few decades with the original air date (for the history buffs) on a constant, random loop. No need to stop playing!
There's more on Jeopardy.com, so come take a deep dive and explore this new space.
4. Emmys!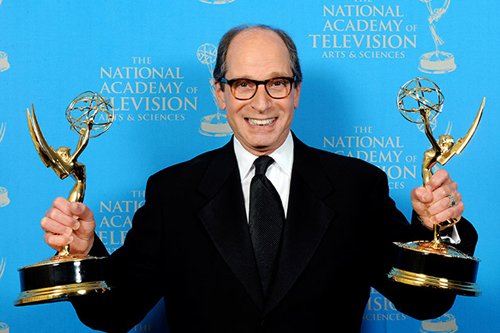 This year marked our 15th Game Show Emmy for Outstanding Game Show, which is a repeat performance from 2014 when we took home the same Emmy®. Our Guinness World Records title for most Emmy® Awards won by a TV game show now stands at 32, and our executive producer, Harry Friedman, racked up his 13th Emmy® Award win – the most ever by any game show producer. His 41 nominations are also a Guinness World Record.
3. Alex Jacob dominates the Tournament of Champions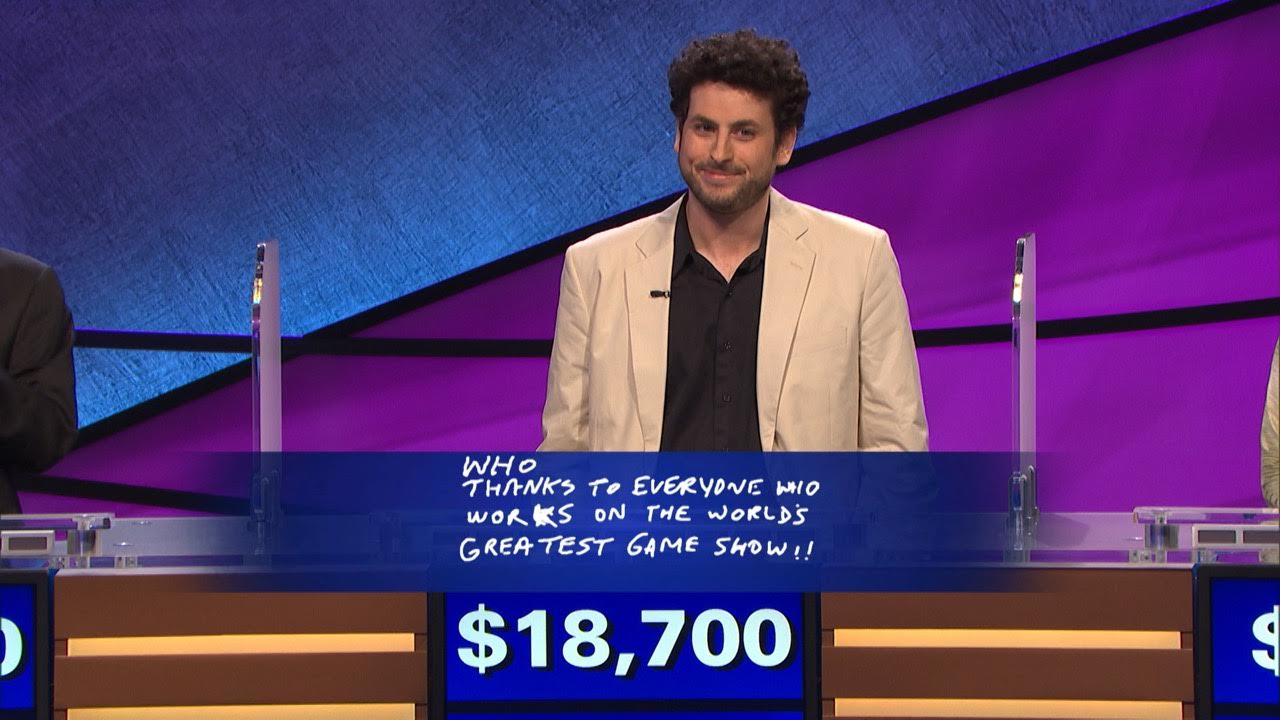 Alex Trebek called it, "the most dominant performance by anyone in any of our tournaments." If you tuned in to the 2015 Tournament of Champions, you know how unstoppable Alex Jacob was and what an exciting champion he is to watch. His adaptation of the "Forrest Bounce," his calm demeanor, a quick buzzer finger, and a bet-big, win-big wagering strategy led to locked games and big win totals.
At the end of the TOC, we also showed you a new angle on the game (and our studio) when we shot Final Jeopardy! with a 360-degree camera set up. Check it out below.
2. Celebrity Jeopardy! strikes again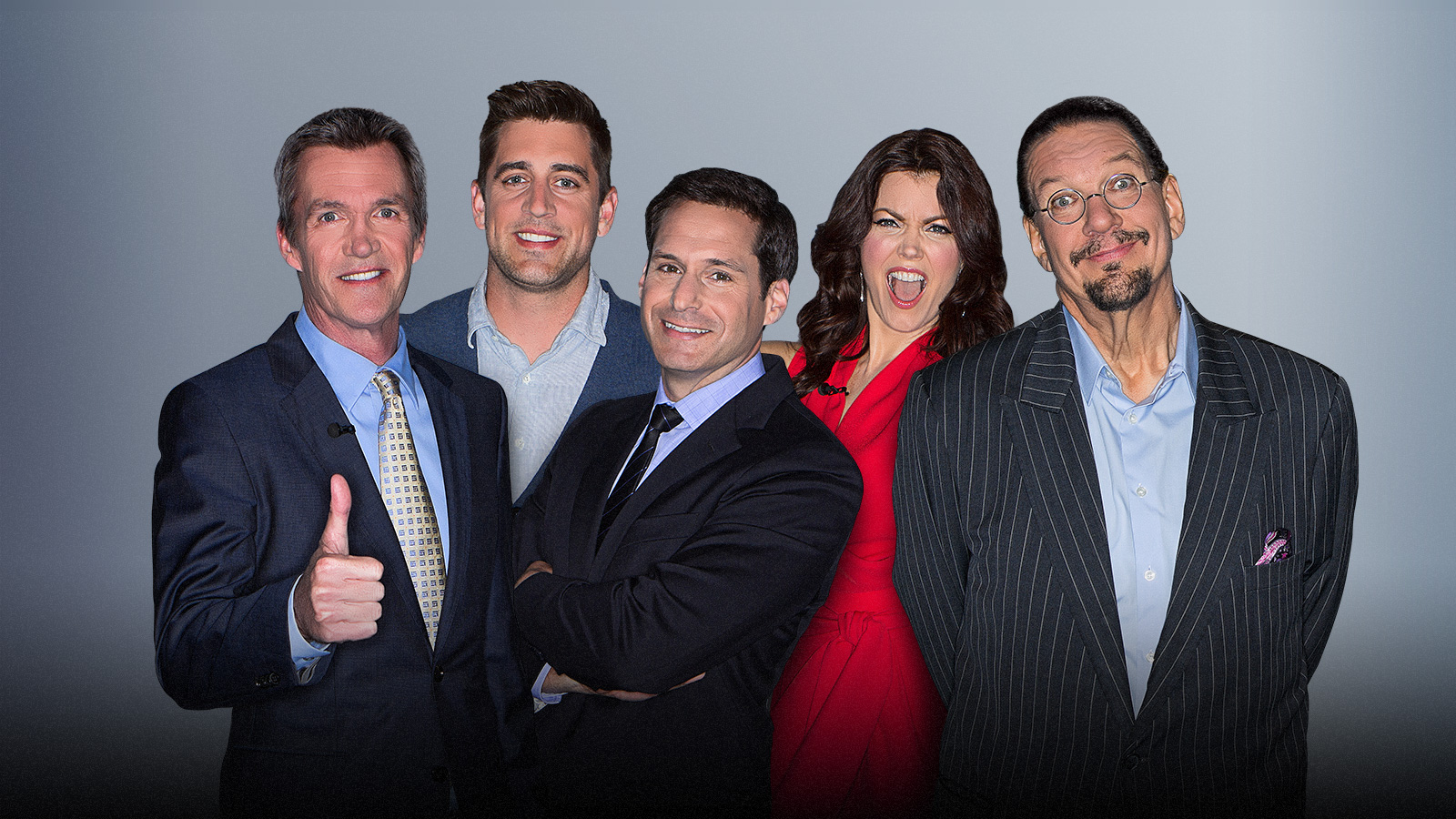 For the first time since 2009, we held the ever-popular Celebrity Jeopardy! tournament, and no, Sean Connery did not make an appearance. Instead, plenty of knowledgeable and generous celebrities of various backgrounds showed up and competed for the chance to win $50,000 for a charity of their choice. Pictured above are the five winners of the week's games, with Aaron Rodgers being a stand-out champion for his particularly strong gameplay. Neil Flynn, John Berman, Bellamy Young, and Penn Jillette (left to right) each won a $50,000 check for their chosen charities - the week's real winners.
1. Matt Jackson becomes Jeopardy!'s 4th winningest champion ever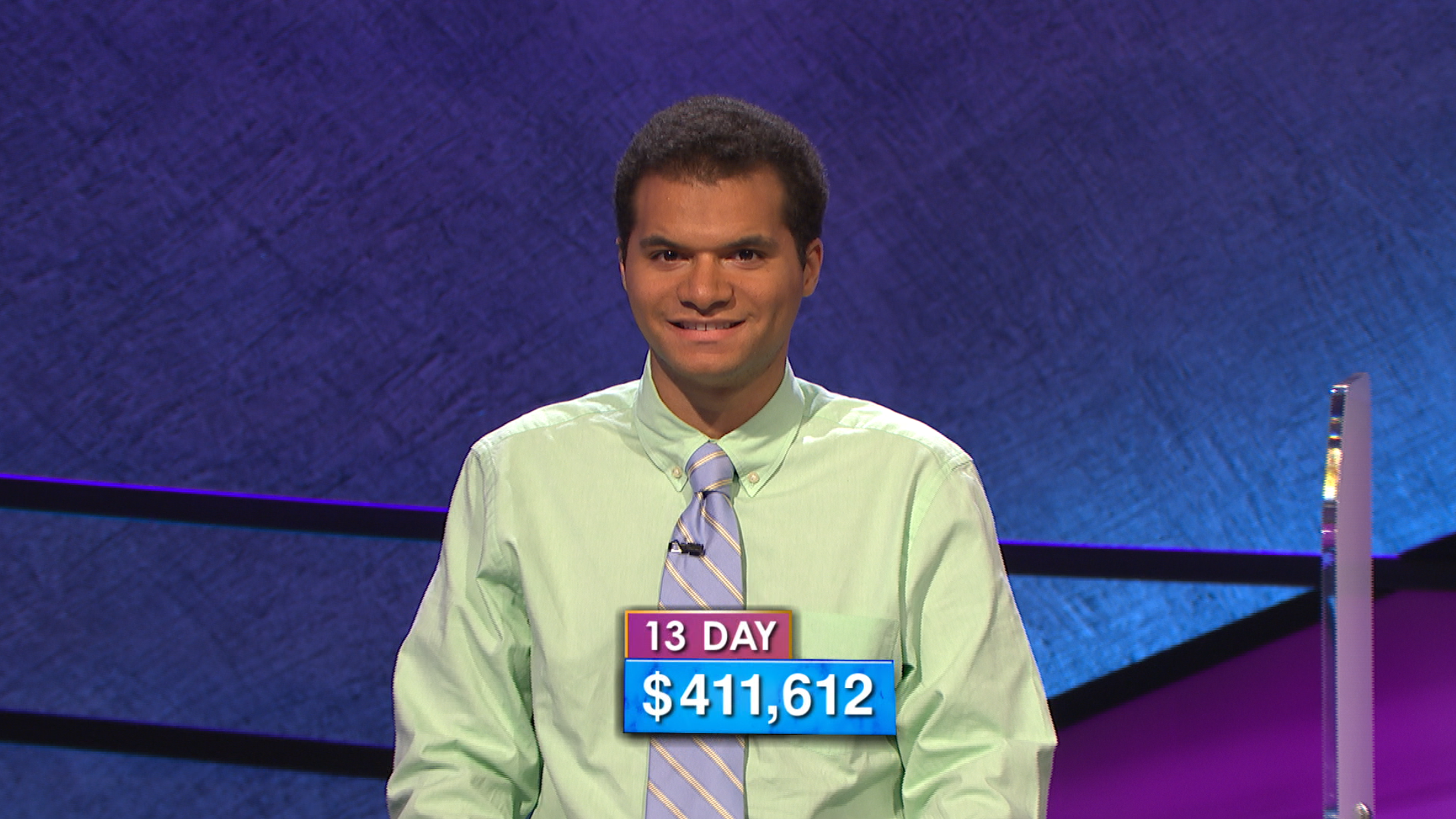 The most memorable moment of 2015 was really a series of moments – a 23-year-old paralegal from Washington, DC, named Matt Jackson blew everyone away over the course of a 13-game win streak. He racked up not only plenty of media coverage and a grand total of $411,612, but he earned a bid into the coveted 2015 Jeopardy! Tournament of Champions. After his 12th win, he also passed celebrated Jeopardy! champion, Arthur Chu who penned a gracious piece declaring Matt the better Jeopardy! player. Matt also went on to win another $100,000 after finishing in second place at the 2015 Jeopardy! Tournament of Champions.
However, all wins, money, and accolades aside, we will also remember Matt Jackson for the off-camera moments we shared with him. One in particular stands out. Early on, he told us that a portion of his winnings would be used to perform acts of "tikkun olam," an old Hebrew phrase which literally translates to "world repair." In the modern era, it has become synonymous with social action and justice. We look forward to seeing what this globally conscious Jeopardy! champion does with his winnings.
Don't see your favorite memory of the year? Tweet us @jeopardy and let us know what you liked. We'd love to hear from you.