Happy Holidays – Jeopardy! Is Now Streaming!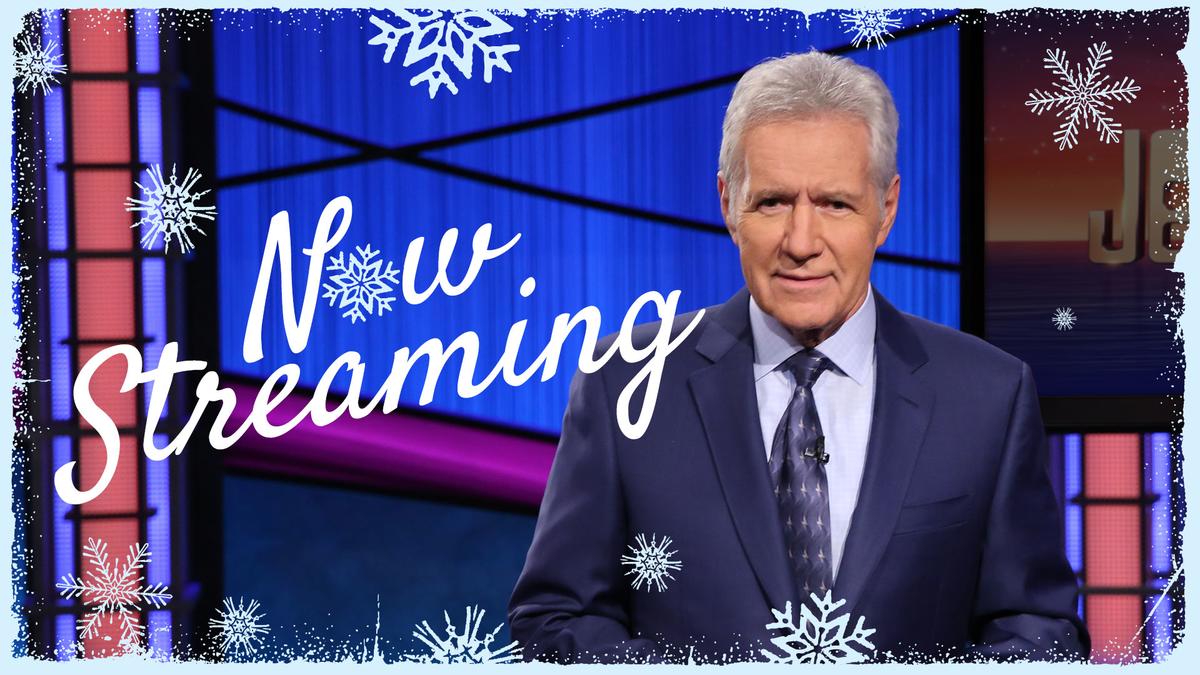 It's the holiday season, which may mean more time off for family, loved ones ... and Jeopardy! We've got a few ways you can get more quality time with J! Watch, read and play your way through the holidays.
First things first: Your holiday wish has come true! Jeopardy! is available for streaming on Netflix and Hulu. Now you can binge to your heart's content on select episodes from recent past seasons. We recommend starting with "Battle of the Decades," a five-week tournament featuring three decades of champions. In addition to being one epic competition, it's the perfect place to scout your players for the All-Stars Fantasy League Sweepstakes.
If books are more your speed, we have two new ones that just hit the market. "The Jeopardy! Book of Answers" provides some exclusive behind-the-scenes stories from the cast, crew and champions of Jeopardy!, written by executive producer Harry Friedman in collaboration with journalist Barry Garron. For all you word nerds, the "Brain Games Jeopardy!" activity book will keep your party occupied with dozens of puzzles with Jeopardy!-style clues.
And, of course, lovers of the game itself can keep playing Jeopardy! World Tour on mobile, and J!6 here at Jeopardy.com or on Amazon Alexa. To up the ante, simulate the show experience with a friend or two on the Jeopardy! video game for PS4 or Xbox One.
The best part: These ways to get your Jeopardy! fix can keep giving all year round.
Happy Holidays from Jeopardy!