About the Show

Cast & Crew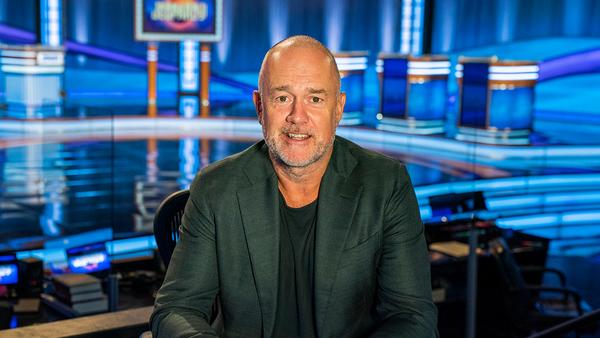 Michael Davies is the Founder and President of Embassy Row. A seven-time Emmy Award winner, Davies is one of the most prolific and versatile producers in the television industry and has been key in transforming the television and digital landscapes while bringing alternative ideas to the mainstream.
As an executive and producer at Disney, ABC, and Sony, Davies has been responsible for dozens of hit shows and franchises including "Bill Nye The Science Guy," "Win Ben Stein's Money," "Whose Line Is It Anyway," "Watch What Happens Live with Andy Cohen," "Talking Dead," "Beyond Stranger Things," "Comedians in Cars Getting Coffee," "Good Morning Football," "Men in Blazers" and "Who Wants To Be A Millionaire." In addition to television, Davies has served as executive producer for a number of documentary sports films, including the Academy Award shortlisted "The Tillman Story," and for ESPN, "Once in a Lifetime: The Extraordinary Story of the New York Cosmos" and "I Scored a Goal in the World Cup Final." He is also a successful podcast host and now a New York Times Best Selling Author with the release of his 2018 book "Men in Blazers Present Encyclopedia Blazertannica: A Suboptimal Guide to Soccer, America's 'Sport of the Future' Since 1972."
Before founding Embassy Row, the London-born Davies, a graduate of The University of Edinburgh, rose through the ranks as an executive at The Walt Disney Studios and ABC Entertainment, between 1992 and 1999, where he ultimately ran Alternative Series, Specials, and Late Night. After sealing the US rights for the UK game format, "Who Wants To Be A Millionaire," Davies left the network to executive produce more than 350 primetime episodes of the format and form his own company, Diplomatic, which became Embassy Row in 2005. 
Davies sold Embassy Row to Sony Pictures Entertainment in 2009 and has remained its President ever since, cementing his industry-wide reputation as a creative leader in the sports and entertainment talk show business. However, it was his strong background in quiz shows that led to him being named Interim Executive Producer of "Jeopardy!" in August 2021.His position became official in April 2022, naming him the fourth ever EP of "Jeopardy!" in its 39 years in syndication. 
Over the course of his time at Jeopardy!, he has presided over the "season of super-champions" featuring the stellar runs of Matt Amodio, Amy Schneider, Mattea Roach, Ryan Long and more. He also has jump-started several new initiatives at the show including the "Jeopardy! National College Championship" and "Celebrity Jeopardy!" series at ABC, launching the brand-new "Inside Jeopardy!" podcast and creating a new postseason structure to introduce the first-ever Second Chance competition and an expanded Tournament of Champions.