About the Show

Cast & Crew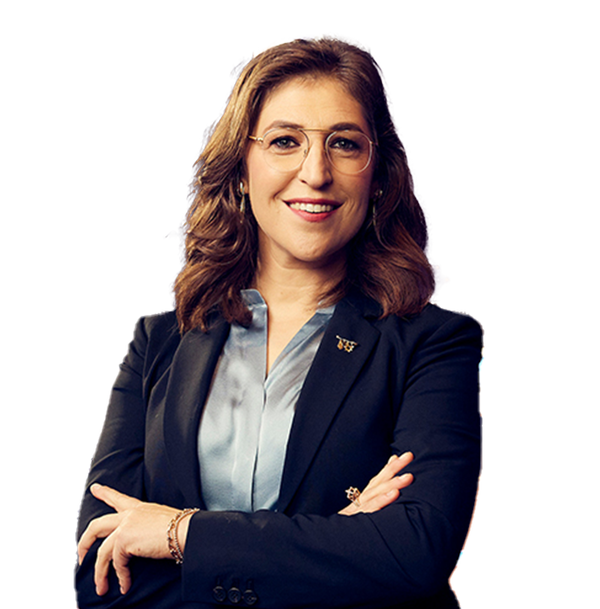 Acclaimed actress, author, host and neuroscientist Mayim Bialik was named the host of Jeopardy! in July 2022. After guest hosting the show in Season 37, she shared hosting duties for Season 38; she also hosted the "Jeopardy! National College Championship" on ABC.
Bialik is best known for her award-winning role as Amy Farrah Fowler on the hit CBS comedy, "The Big Bang Theory." Currently, Bialik is starring in "Call Me Kat" on Fox, which she also executive produces. Outside of the realm of television, she recently launched her podcast on mental health titled "Mayim Bialik's Breakdown." She also directed her first feature film, "As They Made Us," which released theatrically in 2022.
Bialik earned a BS in Neuroscience from UCLA in 2000 with a minor in Hebrew & Jewish Studies. She went on to complete her PhD in Neuroscience, also at UCLA, in the fall of 2007, which examined the role of oxytocin and vasopressin in obsessive-compulsive disorder in adolescents with Prader-Willi syndrome.
Bialik lives in Los Angeles with her tween and teenage sons and three cats.