2022 Tournament of Champions Recap: The Semifinals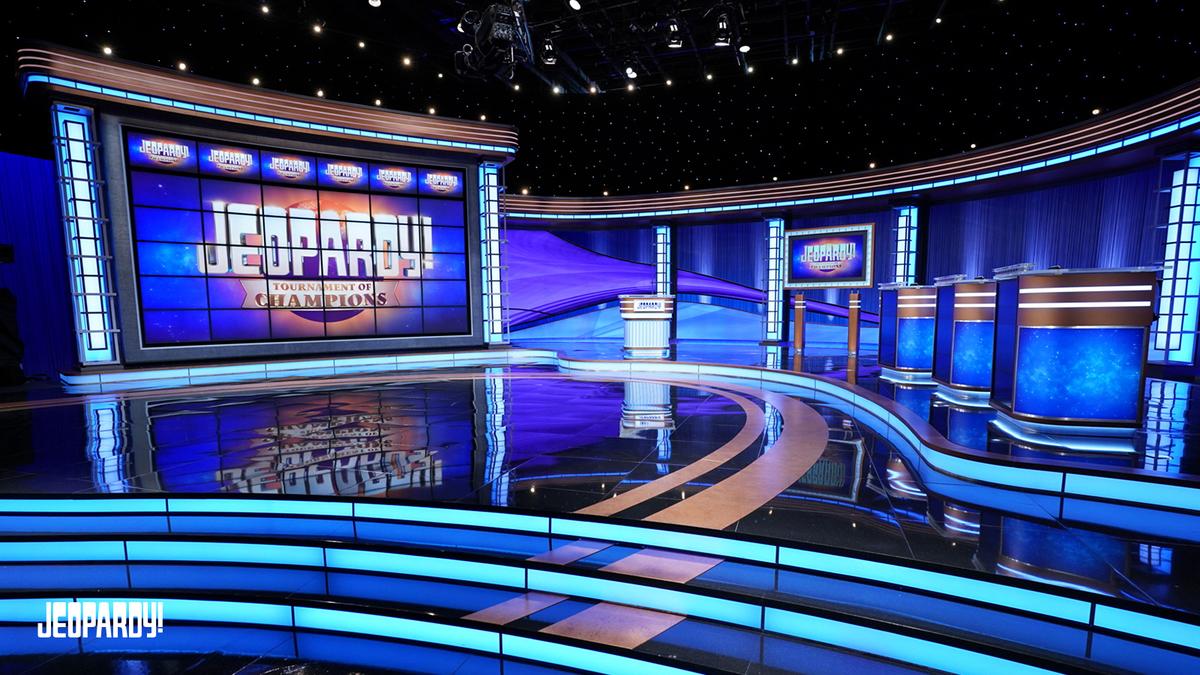 Amy Schneider, Sam Buttrey, and Andrew He are advancing to the finals after conquering the semis this week in the 2022 Tournament of Champions!
Andrew He, who previously went on a five-game win streak in Season 38 before losing to Amy Schneider last November, took down seeded 23-game super-champ Mattea Roach and six-day champ Eric Ahasic on Friday. He closed out his semifinal game in impressive fashion with a runaway, finishing with a tidy sum of $37,863 in large part due to his rapid buzzer timing and bold all-in Daily Double wagering strategy.
While seeded 38-day super-champion Matt Amodio and four-day champ John Focht put up a good fight in Thursday's semifinal, it was 2021 Professors Tournament champion Sam Buttrey who ultimately emerged victorious. The Naval Postgraduate School associate professor secured his spot in the finals with a score of $33,601 after picking up two clutch Daily Doubles and responding correctly in Final Jeopardy!
For her part, Amy kicked off the semifinals on Monday with a runaway victory of her own against Tyler Rhode and Maureen O'Neil. The 40-game winner came in red hot, finishing the Jeopardy! round with a ToC-best $12,600. Not content to coast, Amy continued her dominance by racking up two Daily Doubles and responding correctly in Final Jeopardy! to finish with a score of $19,664.
Amy, Sam and Andrew are now set to go toe-to-toe (to-toe) in what could end up being a seven-game finals starting Monday, November 14. The first champion to secure three victories will win this year's tournament title and grand prize of $250,000.